Sony Cyber-shot DSC RX100 [Best Pocket Camera]
I would call it the big little pocket rocket.
One day (so the legend goes), a bunch of hotshot Sony Cybershot engineers and designers, full of good sushi and sake, posed themselves a question: "What would we need to do to create a pocket camera with features and image quality rivaling that of a DSLR?" The RX100 was the outcome.
Only 102 x 59 x 36 mm in size; 240 gms in weight; 1″ type 20.2 million (effective pixels) advanced Sony CMOS sensor; 1.2 million white magic LCD, instant auto-focusing; a full complement of focusing / metering modes; near- instantaneous exposure and writing to the memory card; 330 shots per battery charge; PSAM modes plus iAuto and Superior Auto; 3-shot HDR; multi-shot noise reduction for low light; several scene modes / creative filters; a rear dial offering another set of control options, often coinciding with those offered by a control ring around the lens that can be configured to perform a bewildering variety of functions from manual focus to exposure compensation to changing shutter speed / aperture.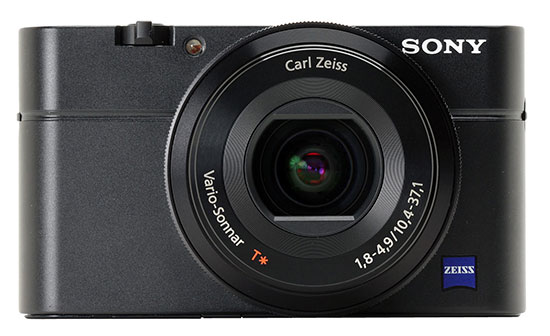 An Fn button gives one a choice of 7 out of a possible 15 options, and to top it off, there is Sony's very own panorama mode. A superb 28~100 Carl Zeiss branded retractable zoom lens with lens shutter has digital support via a 2X Clear Zoom exclusive to Sony, over and above the optical zoom… the list goes on and on. Dazzled? I'm sure you are. The only fly in the ointment is the price, still hovering at around $650 — a big wallop to the wallet for such a tiny object. Is it worth it?
Taking a cue from Winston Churchill's tribute to the crucial role played by the RAF (Royal Air Force) in the Battle of Britain, World War II ("Never in the history of human conflict was so much owed by so many to so few"), David Pogue of the New York Times wrote of the RX100:
No photos this good have ever come from a camera this small.
Yes, it would seem to be worth every penny.
This veritable pocket rocket, a pocket camera on steroids has, at one stroke, relegated a host of otherwise capable compacts, like the Canon Powershot S110 and the Leica-lensed Lumix LX7, to the dusty footnotes of camera history.