How good it would have been if you could get hold of a photography manual to guide you through the intricacies of photography. Here we take the initiative of presenting a simple guide for grooming the photographer in you. Photography Beyond Memories is a must have for anyone who wants to enjoy more of photography and turn themselves into a professional. And here's your chance to engage in photography as a pro.
"Photography Beyond Memories allows you to project yourself
as a pro & as an artist in the true sense."
Photography Beyond Memories is targeted to help you go beyond the basic everyday photography and turn you from a hobbyist into an artist. The first eBook offering from APN, "Photography Beyond Memories" thus is a must have for anyone who wants to enjoy more of photography and turn themselves into a professional. The eBook will provide you with a quick-start to getting a grip on your camera and controls. It then moves to some of the basic but the finer concepts of photography. As a photographer, this book instills confidence so that you shoot like a pro and get professional results.
This eBook is for anyone, who want to:
Get started with finer nuances of photography, like picking and choosing the equipment.
Step into the world of professional photographers with sound knowledge of the fundamentals of photography.
Experiment and practice photography while self-learning.
Discover How To Get Started With Professional Photography
Photography Beyond Memories is set out in four easy to use sections.
Equipment: The precision of an art piece depends on the tools and equipment used by the artist. Similarly, when you get started with photography picking and choosing the right equipment, proper handling of the equipment, maintenance of the valuable assets and familiarizing yourself with the tools and equipment you possess help in you in creating marvelous piece of art; an outstanding photograph. This section walks you through fundamental considerations and general instructions to get the most from your equipment.
Photography Concepts: This section helps the photography aspirants to gain an insight into fundamentals of photography. You will get to learn about exposure and it's three pillars, light and it's features, white-balance, composition techniques and more, in an interactive way to help you implement the concepts smoothly.
Photography Tips: Photography is an on going process, where you get to learn from your own experiences and mistakes and also from the acquaintances of others. This section unveils the secrets and techniques for photographing children, portraits, groups and essential tips for the camera owners.
Additional Resources: The scope of photography is exhaustive and the photographers love to explore the world full of opportunities. This section is therefore designed to help you satiate your photography instincts by offering the resources to grow as an advanced photographer.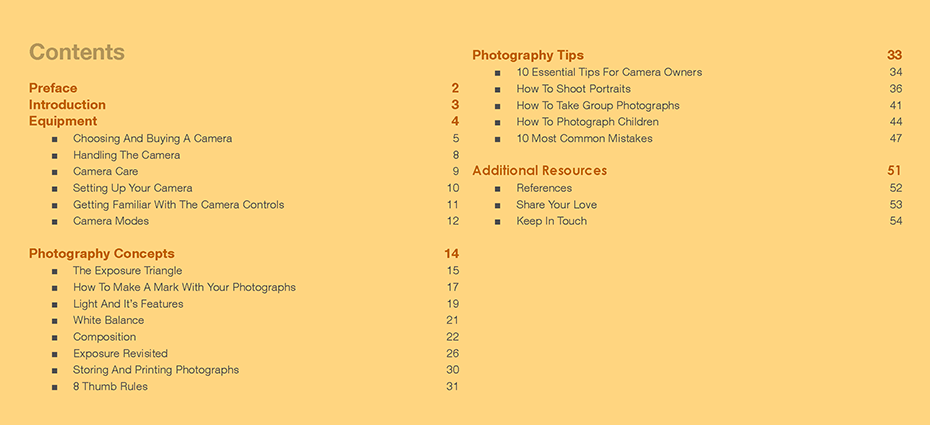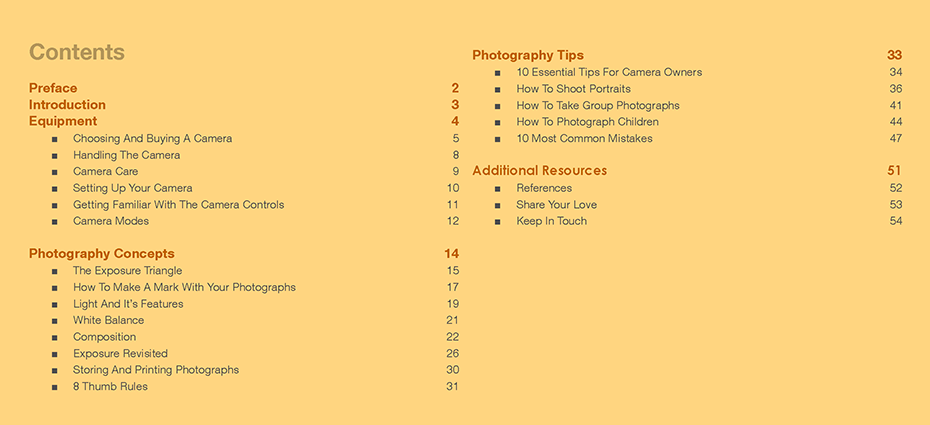 We offer Photography Beyond Memories at a discounted price to our subscribers to give them a head-start with professional photography. If you are not a subscriber you can download the eBook for $9.99 only. The eBook can be downloaded in a high-quality, interactive PDF format.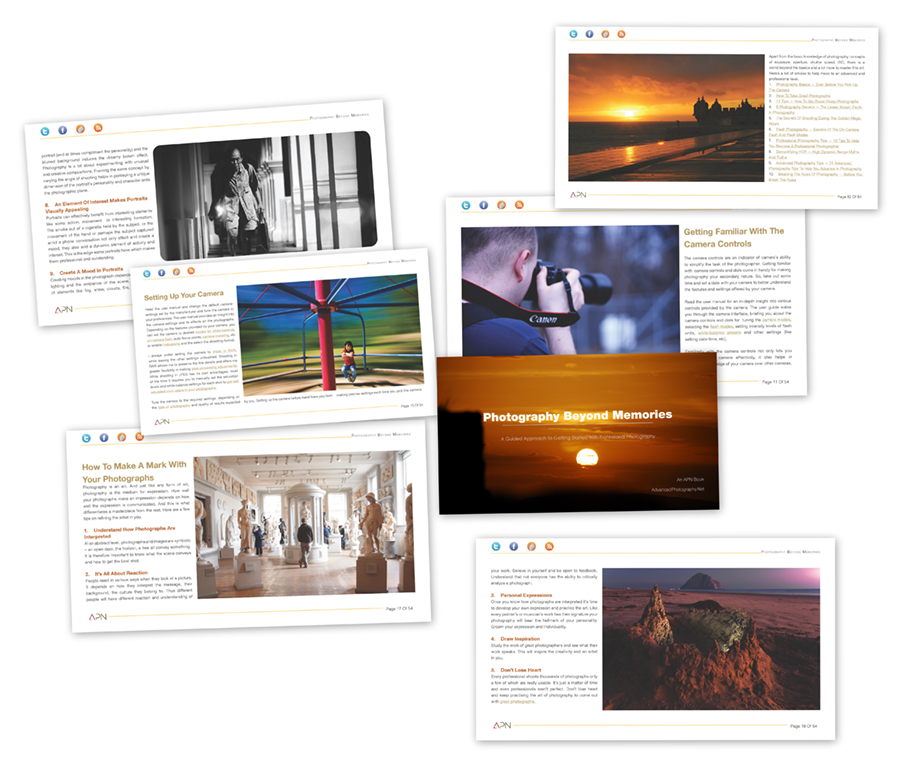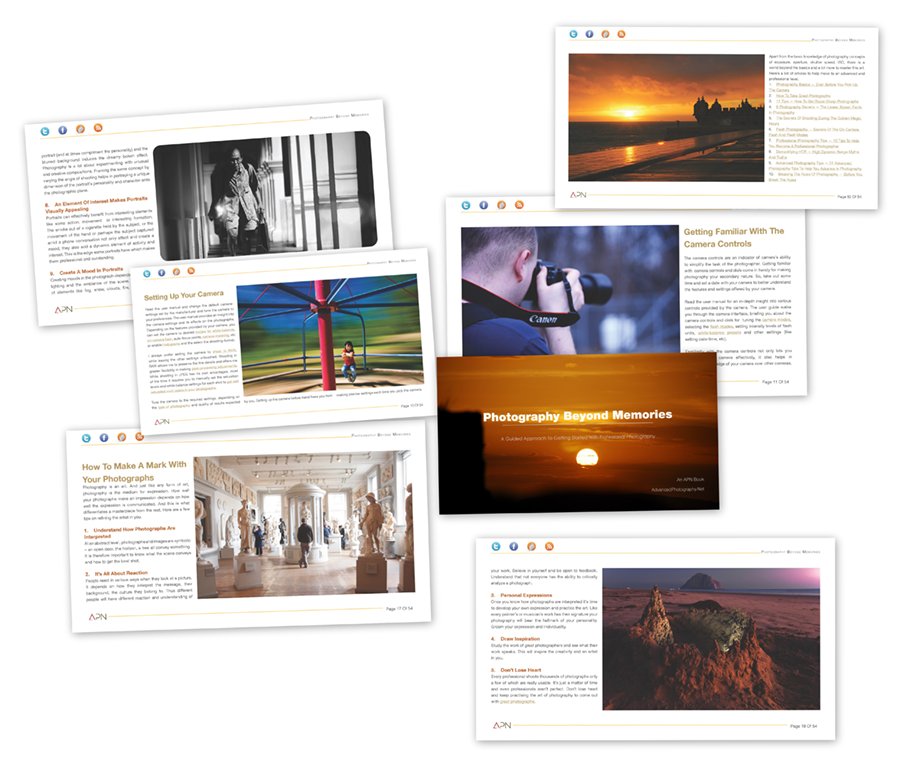 Download It Now
Photography Beyond Memories is a simple guided approach and a perfect induction for anyone looking to generating professional photography results. So, what are you waiting for. Grab your copy for $9.99 only (and there is a grand surprise for the subscribers). To secure your copy simply click "Download". You can make your payment via PayPal or Credit card and get immediate access for download.