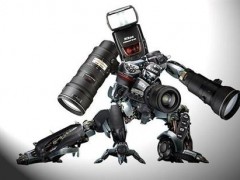 This article lists some of the finest new cameras launched in 2012. Though the selection is obviously colored by our own preferences and predilections, it will be hard to deny that each one is a top performer in its respective category. However, you have all the say in the matter. Feel free to mention your favorite cameras in the comments.
Canon EOS 1DX [Best Professional DSLR]
The Nikon D4 almost made it here, but was beaten by a worthier opponent. This is definitely the very best camera for professionals, no two ways about it. If you're one of those wealthy amateurs who simply must have the best, you will also hopefully have the back, legs, stamina and motivation to lug this huge camera around; it weighs over 1,500 gms with battery and card. Add a few more kilos for a couple of long, super-fast Canon L lenses like the 300mm and 600mm, and it's a brave man who will do battle all day armed with this humongous weapon.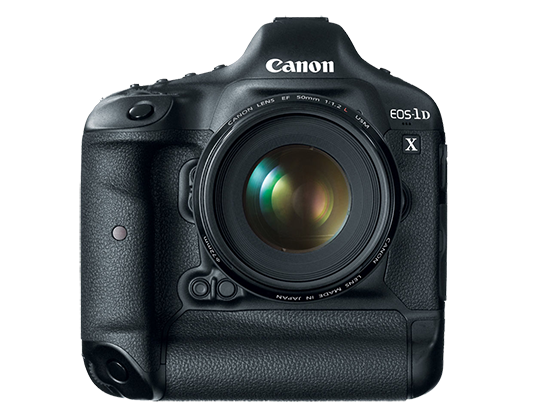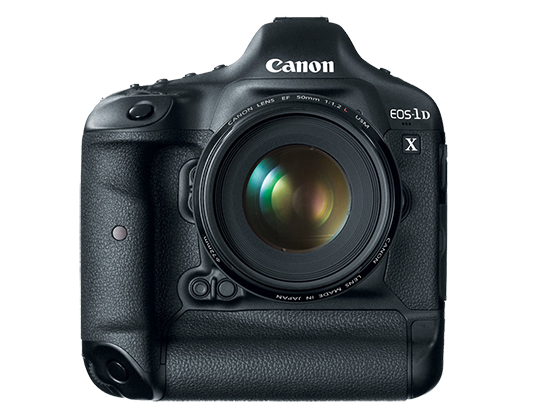 To give you a fair picture, Nikon D4 and 1DX are briefly compared below, based on specs furnished by manufacturers.
Nikon D4
Canon EOS-1Dx
Lens Mount
Nikon F bayonet mount
Canon EF mount
Effective Pixels
16.2 million
18.1 million
Sensor Size
36.0 x 23.9mm
36 mm x 24mm
Image Sensor Format
FX
full frame
File Format Still Images
JPEG
NEF (RAW)
NEF (RAW) + JPEG
TIFF (RGB)
JPEG, RAW (14-bit Canon Original)
M-RAW
S-RAW
RAW+JPEG
M-RAW+JPEG
S-RAW+JPEG
Picture Control
Landscape
Monochrome
Neutral
Portrait
Standard
User-customizable S
Vivid
Auto
Standard
Portrait
Landscape
Neutral
Faithful
Monochrome
User Defined 1-3
Storage Media
CompactFlash© (CF) (Type I, compliant with UDMA)
XQD Type Memory
Compatible with UDMA 7 CF cards
Card Slot
1 CompactFlash© (CF) card and 1 XQD memory type card
Dual CF Cards (Type I or II)
Viewfinder Frame Coverage
FX (36×24): 100% Horizontal and 100% Vertical Approx.
1.2x (30×20): 97% Horizontal and 97% Vertical Approx.
DX (24×16): 97% Horizontal and 97% Vertical Approx.
5:4 (30×24): 97% horizontal and 100% vertical Approx.
Vertical/Horizontal approx. 100%
Viewfinder Magnification
0.70x Approx.
Approx. 0.76x
Fastest Shutter Speed
1/8000 sec.
1/8000 sec.
Slowest Shutter Speed
30 sec.
30 sec.
Top Continuous Shooting Speed at full resolution
10 frames per second
11 frames per second (AE/AF Locked)
Super High-speed: 14 shots/sec.
High-speed: 12 shots/sec.
Low-speed: 3 shots/sec.
Exposure Compensation
±5 EV in increments of 1/3, 1/2 or 1 EV
±3 stops in 1/3- or 1/2-stop increments
ISO Sensitivity
ISO 100 – 12,800
Lo-1 (ISO 50)
Hi-4 (ISO 204,800)
ISO 100-51200
Extension settable: ISO 50; 102,400 and 204,800
Dynamic AF Mode
Number of AF points: 9, 21, 51 and 51 (3D-tracking)
One to five cross-type AF points at f/2.8
10 to 20 cross-type AF points at f/4, and 15 to 21 cross-type AF points at f/5.6. (The number of cross-type AF points will differ depending on the lens.)
Focus Modes
Auto AF-S/AF-C selection (AF-A)
Continuous-servo (AF-C)
Face-Priority AF available in Live View only and D-Movie only
Full-time Servo (AF-A) available in Live View only
Manual (M) with electronic rangefinder
Normal area
Single-servo AF (AF-S)
Wide area
Single-point AF (Manual selection)
Auto selection 61-point AF
Single-point Spot AF (Manual selection)
AF point expansion (Manual selection, 4 points: up, down, left, and right)
AF point expansion (Manual selection, surrounding 8 points)
Zone AF (Manual zone selection)
Maximum Autofocus Areas/Points
51
61
Built-in Flash
—
—
Flash Compensation
-3 to +1 EV in increments of 1/3, 1/2 or 1 EV
±3 stops in 1/3- or 1/2-stop increments
White Balance
Auto (2 types)
Choose color temperature (2500K–10000K)
Cloudy
Direct Sunlight
Flash
Fluorescent (7 types)
Incandescent
Preset manual (up to 4 values can be stored)
Shade
Auto
Daylight
ShadeCloudy
Tungsten Light
White Fluorescent Light
Flash
Custom
Color Temperature setting
Movie
HD 1,920×1,080 / 30 fps
HD 1,920×1,080 / 24 fps
HD 1,280×720 / 30 fps
HD 1,280×720 / 60 fps
1920 x 1080: 30 fps / 25 fps / 24 fps
1280 x 720: 60 fps / 50 fps
640 x 480: 30 fps / 25 fps
Monitor Size
3.2 in. diagonal
3.2-inches
Monitor Resolution
921,000 Dots
Approx. 1.04 million dots
Monitor Type
Wide Viewing Angle TFT-LCD
TFT color, liquid-crystal monitor
Battery Life (shots per charge)
2,600 Battery Life (shots per charge) (CIPA)
TBA
Approx. Dimensions
Width 6.3 in. (160mm)
Height 6.2 in. (156.5mm)
Depth 3.6 in. (90.5mm)
6.2 x 6.4 x 3.3 in.
(158 x 163.6 x 82.7 mm)
Approx. Weight
41.6 oz. (1180g)camera body only
TBA
Price
$5,999.95
$6,800.00
You want speed, do you? The Canon can hit 12 fps. That's 700 shots a minute, leaving the legendary sten machine-carbine, with its 500 ~ 550 shots a minute, trailing way behind.
For 12 fps, you have to set everything manually, use shutter speeds over 1,500th sec., and even then you have to shoot wide open with a fast lens. If you want 14 fps, you'll have to do all this plus lock up the mirror!
You want super-fast, super-accurate auto-focus? The 1DX's 61 variously configurable AF points include over 41 cross-type sensors, roundly beating the Nikon D4's paltry 15 cross-type sensors. The 1DX's AF system is so complex that there are 5 pages in the menu devoted solely to it. Pros can master this complexity, which is why they get shots that you and I can only dream about.
You shoot in bad weather? Then this is the cannon for you. Rain, snow, hail, mud, sleet… nothing daunts this MBT (Main Battle Tank).
You want resolution? You get 18.1 megapixels on a classic 24mm x 36mm frame size. 18.1 megs is more than enough for anything.
Two card slots? You got it; 2 variously configurable Compact Flash slots.
Its super-tough fully magnesium alloy body makes its competitors feel like plastic toys.
Battery life? 1,500 shots or more – admittedly, a bit low, but see the huge power drain of dual DIGIC+5 processors for everything except AF, which has its own DIGIC+4 chip! Three powerful chips in one awesome camera!
Viewfinder is 100% and super-bright! A recent firmware update makes focus points light up in red at half press of the shutter button.
Balance? It's great hand-holding the 300mm f. 2.8 L, even a teenager can manage that and get a shot. Whole day? Maybe you need to get in shape first, in a gym.
The metering is so advanced and so accurate that it's likely to please all action photographers, especially those who cover adventure, sporting events, motor racing, birds in flight, distant wildlife in a sun-dappled landscape, even portraits. This is the ONLY camera that's perfect for paparazzi, who have got to get their shot, and only milliseconds in which to get it.
The 1DX's amazing low-light capability (native ISO is 100 to 51200) and unbelievable noise-free performance even at ISO 16,000 is hard to grasp for most of us, who hesitate to shoot even at ISO 1600.
The shutter, with its carbon fibre blades, is rated at 400,000 cycles, more than any other in existence. Now you can shoot 1,111 frames daily for 360 days (even pros need five days off a year!), just as you always wanted to!
This is not a machine for the faint-hearted. Neither is a Lamborghini Gallardo or a Ferrari Enzo. All three have lots in common, including the ability to sort out the men from the boys… besides the ability to quell the yen for more toys! If only the ultimate satisfies you, the 1 DX is it!