Leica M 240 [Best Rangefinder-Type Camera]
Leica M 240 goes without a shadow of doubt.
The wheel has come full circle. The company that introduced the original 35mm rangefinder has topped the charts again (so what else is new) with its 24MP CMOS sensor. This full frame powerhouse even takes movies. Any way you look at it, this camera breaks fresh ground, even for Ernst Leitz, Wetzlar, makers of the legendary Leica cameras.
Able to use both M as well as R Leica lenses (and a host of other makes, via adapters), the M has a new Maestro processor that delivers speed, precision and brilliant, true-to-life color images, backed by low power consumption / long battery life — a real boon for the professionals who are the likeliest target audience for this superlative camera.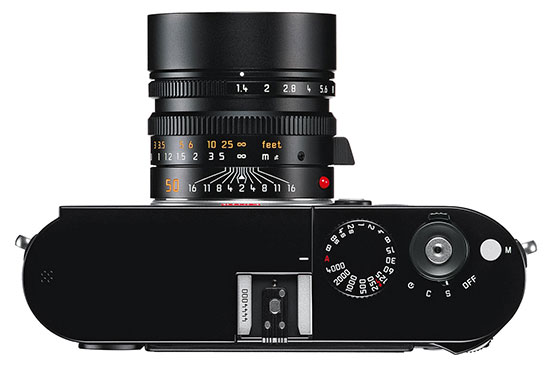 The new 3″, 920k LCD features live view for more precise framing, making shooting with macro or telephoto lenses perfectly possible. Live view also offers a 10x magnification for precise manual focus.
Despite remaining true to the legendary Leica design simplicity, the M does incorporate a few updated specs such as HD video, a 100 – 6400 ISO range, 3fps burst shooting and compatibility with the $465 EVF2 viewfinder, which plugs into the hot shoe. There's no built-in flash, however.
For around USD 7,000, you don't get all that much on paper, it seems. $7K gets you a Canon 1DX, remember? So, is it really worth it?
I don't need to resurrect Henri Cartier-Bresson, Robert Capa or even Oskar Barnack to answer that — the answer is a resounding YES!! There is no substitute for the 'Leica experience' (I would often use my friend S. Chib's Leica M3, way back in 1977 and it was an awesome experience).
I recall some lines I read over three decades ago, written by the famous Professor Jason Schneider in his The Camera Collector page in Popular Photography magazine (of which he was Editor for a number of years). He wrote (and I quote from memory):
Using a Leica is like driving a Ferrari on a winding road; the sheer excellence of the machinery creates the overwhelming illusion that one's modest capabilities have been vastly extended.
I couldn't have said it better myself!
However, the consensus is that beyond ISO 800, the M's IQ / DR falls off disappointingly. Not too much of an issue, actually, given all those superfast lenses made for this fine instrument. Still, one wonders…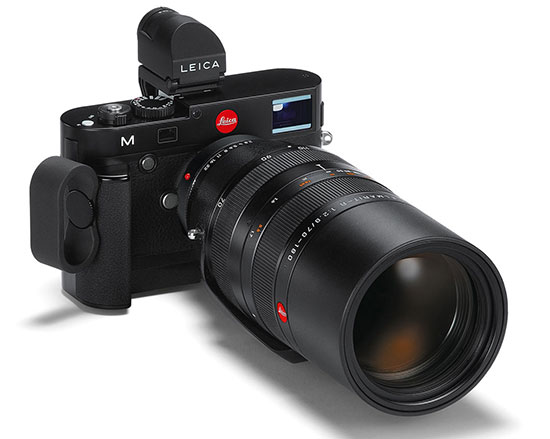 Maybe the magic is in the glass. The roll call of Leica lenses is also a roster of some of the greatest lenses ever made, for any format. Try these out on your tongue: Hektor, Summicron, Summarit, Summitar, Elmar, Elmarit, Super Angulon, Noctilux, Apo Summicron, Apo Telyt… all with a vast number of variants as regards maximum aperture and focal length. Goosebumps have come up on my forearms as I type these legendary names.
Leica M 240 Specifications:
Model Number
M
Camera Format
Rangefinder
Currently Manufactured
Yes
Retail Price
$6950.00
Street Price
Date Available
2012-02-15
Tripod Mount
Yes
Weight
24.0 oz (680 g)
includes batteries
Weight With Batteries?
Yes
Weight Includes Kit Lens?
No
Size
5.5 x 3.1 x 1.7 in.
(139 x 80 x 42 mm)
Waterproof
No
Image Sensor
Sensor Type
CMOS
Sensor Manufacturer
Total Megapixels
24.00
Effective Megapixels
24.0
Sensor Format
35mm
Sensor Size (dia.)
1.69″
Focal Length Multiplier
1.0
Color Filter Type
RGBG
Self-Cleaning
No
Sensor-shift Stabilized
No
Image Capture
Image Resolution
5952 x 3976 (23.7 MP, Other),
4256 x 2823 (12.0 MP, 3:2),
2976 x 1984 (5.9 MP, 3:2),
1600 x 1080 (1.7 MP, Other)
Image File Format
JPEG, .DNG RAW (14-bit, compressed or uncompressed), RAW+JPEG
Video Capture
Movie Mode
Yes
Movie Resolution
1920×1080, 1280×720, 640×480
Movie Frame Rate
25p/24p, 25p/24p, 30p
Movie Audio
Yes
Movie File Format
QuickTime Motion JPEG (MOV); built-in mic is mono, but external stereo mic adapter available
Optics
Lens Mount
Leica M bayonet
Kit Lens
n/a
Focal Length (35mm equivalent)
Yes
Zoom Ratio
Depends on lens used
Aperture Range
Varies with lens used
Optical Image Stablization
No
Digital Zoom
No
Digital Zoom Values
Nil
Filter Thread
Varies with lens
Auto Focus
Auto Focus
No
Auto Focus Type
N/A (Manual focus with OVF/Live View with magnification, focus peaking)
Face Detection
Auto Focus Assist Light?
n/a
Manual Focus
Yes
Optical Viewfinder
Optical Viewfinder
Yes
Optical Viewfinder Type
Non-TTL bright-line frame rangefinder w/ automatic parallax compensation, 0.68x magnification; Optional Visoflex EVF-2 Electronic Viewfinder
Display
LCD Viewfinder
Yes
LCD Size (inches)
3.0
LCD Resolution
920,000 dots
Touchscreen
No
Articulating LCD
No
Max Playback Zoom
Exposure
ISO Settings
Auto, ISO 200 to 6,400 in 1/3EV steps, extendable to ISO 100
Auto ISO Mode
Yes
White Balance Settings
Auto, Daylight, Cloudy, Shade, Tungsten, Fluorescent warm, Fluorescent cool, Flash, Kelvin Setting (2000-13100K), Manual
Shutter Speed Range
60 – 1/4000
Bulb Mode
Yes
Exposure Compensation
+/- 3.0EV in 0.3EV steps
Metering Modes
OVF: TTL Center-weighted with working aperture; Live view: TTL Multi, Center-weighted, Spot
Program AE
No
Aperture Priority
Yes
Shutter Priority
No
Full Manual Exposure
Yes
Creative Exposure Modes
Film Simulation Modes
Self Timer
2 or 12 seconds
Time Lapse
Flash
Built-in Flash
No
Flash Modes
n/a
Flash Guide Number (ISO 100)
n/a
Flash Range Description
n/a
Max Flash Sync
1/180
Flash Exp Compensation
+/- 3.0EV in 0.3EV steps
Ext Flash Connection
SCA-3502 compatible hot shoe, with center contact
Image Storage
Usable Memory Types
SD / SDHC / SDXC
Memory Included (MB)
File System
DCF Compliant
Connectivity
Composite Video Out
No
NTSC/PAL Switchable
n/a
Video Usable as Viewfinder
n/a
HD Video Out
No
HD Video Connection
Built-In Wi-fi
No
Computer/Printer
PictBridge Compliant
DPOF Compliant
Remote Control
Yes
Remote Control Type
Threaded cable release
Other Connection
Accessory port
Power
Battery Form Factor
Proprietary 7.4v 1800mAh
Usable Battery Types
Lithium-ion rechargeable
Batteries Included
1 x Proprietary Lithium-ion rechargeable
Battery Charger Included
Yes
CIPA Rating
Unknown
Software
Included Software
Free download of Adobe Lightroom for registered owners
OS Compatibility
Windows, Mac OS
Miscellaneous
Notes & Features
24MP CMOS sensor, Maestro processor, Live View with 10x focus magnification and focus peaking, 1080p Full HD movies, 920K-dot LCD with Gorilla Glass, optional EVF-2 electronic viewfinder.