Olympus OMD EM5 [Best MILC (Mirrorless Interchangeable Lens Camera)]
Our choice is the super-successful Olympus OMD EM5. We're not expecting any howls of protest here; this little camera has made waves in the world of photography. It's weatherproofing and stunning IQ (image quality) has prompted many advanced amateurs and even professionals to use it extensively.
Anyone on the lookout for a superior camera that's about half the size / weight of a pro DSLR and is backed up by an extensive range of razor sharp Olympus / Panasonic M43 lenses / accessories, is a prime target for this small wonder.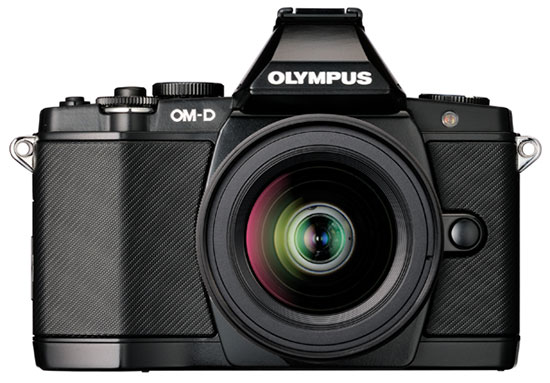 The OMD EM5 has a 16.1 megapixel M43 (micro 4/3rds) sensor, meaning a sensor that's bigger than the 1″ type sensor used in the Nikon 1 series / Sony RX100, but smaller than the APS-C type sensor used in consumer DSLRs like the Nikon D3200, so you need to use fast lenses if you want shallow DOF/ bokeh. Fortunately, Olympus offers several, as do others, for this open format.
It has a crop factor of 2, fast low light focusing despite its contrast-based auto-focus system and good IQ even at ISO 3200. With the similarly weather-proofed 12~50mm Zuiko zoom lens, this just might be the perfect camera for street shooters. For those who don't want to lug their huge, heavy DSLR everywhere with them but are reluctant to lose the benefits that go with it, the OMD EM5 is the definitive answer.
That last statement implies that the OMD is a close enough substitute for a larger system, with few compromises. In fact, it has so many hi-tech innovations that it's worth looking into for those alone.
5-way image stabilization built into the body (so you pay for IS only once) that works with any lens you attach to it, grip + battery pack allowing 4.2 fps shooting, a 1.44 million dot electronic viewfinder with a high refresh rate, a 610K pixel, touch capable OLED flip-up/down LCD, in-camera contrast / shadow/ highlight alterations that are visible in the EVF as you make them and a host of creative effects and you may understand why this tough little beauty, with its bundled kit lens and flash, sells like hot cakes even at its steep price of USD 1,400.