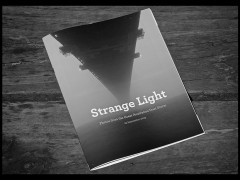 Photography can never be imagined without lighting. Light is the soul of photography. It has always been human's intent to know in detail about the factors affecting the subject matter. Photography being more an art than the science, artists are more concerned about practicing the art, than knowing the ins and outs of what's happening behind the scenes. Here are 15 examples of beautiful lighting.
Light Cloud In The Dark Sky
The photographer said about this photo:"This light cloud was appearing on very dark sky so suddenly, that everything around was in such a strange light….I could only get some shots…and so suddenly it was away and the sky was dark as before…what was it, phenomenon of Nature or something else? I've a bit saturated for more effect…it was totally white…"

Strong Light Through Clouds Above Field

Light Over Low Dense Trees

Light in Evening

Lighting On Trees In Parks

Building Lighting

Rainbow Light At Horizon

Light At Sun-Set

Light Clouds

Light Rays In Morning

Lighting At Bridge

Light Pods

Water Fountain Light at Night Garden

Light Around The Middle Of The Photo

Light At The Middle Of The Photo

Share Your Photographs With Interesting Effects
Feel free to share your photographs in our Flickr Group APN-readers and drop us a comment.