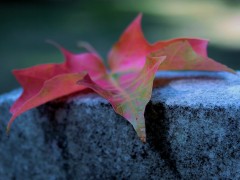 Are you looking forward to gain online clientele for your photography business. What better idea than having a photography portfolio website?
Having a photography portfolio website not only multiplies your opportunities of gaining the clients, it opens up the chances for boosting e-commerce activities like selling your prints, products or allowing digital downloads as well.
Your online portfolio can really act as an effective marketing tool for you (learn how to build an effective photography portfolio website here).
Your online presence in form of a portfolio website and profiles on social media sites helps in spreading the word faster than any other traditional medium of taking your business to next level.
You can show your work to a larger audience which multiplies your chances of getting more business. You are no more restricted to local business area. By building an online portfolio, you can attract the audience from all over the world. This larger audience includes not only the potential clients who would like to hire you for your photographing skills, but also the designers, advertisers, stockists, etc who are interested in buying prints or digital images for commercial purposes.
This way an online photography portfolio website opens up a window of plethora of opportunities, thus allowing you to kill two birds with one stone.
Having a well thought out website plan in this regard can do a miraculous job for you. For this you need to focus on the essentials and must haves of an ideal photography website. Let's check them out here!
Search Engine Friendly Website

When creating an online portfolio, you need to keep the search engines happy to regulate inflow of traffic. Using the right keywords, avoiding flash, regularly updating the site and a proper HTML structure are some of the tips to make your site search friendly. You can check out a more comprehensive article on SEO for photographers here.

A Simple Design With Emphasis On Photography

A simple design with preferably white or black background, minimal distraction of design elements and full width image gallery or sliding images is an optimal strategy for a photography portfolio website. Keep the fancy flashy effects at the bay — let the images steal the show.

Primary Focus — Showcase Your Work

Create multiple image galleries, each sketched around a specific theme. Showcase all your best works across the various specialties you excel at. Along with the images, you may also add some running lines about the images (like how the shot was taken, camera settings, your experience with the client, etc) to add a personal touch. Offer categories, archives, search functionality — exhaust each and every option to impress your potential client. Keep it simple, neat and clean to enhance the users browsing experience. I would like to cite Jeremy Cowart's website as an example here.

Include Contact Info On Every Single Page

Your online portfolio works as the bridge between you and your potential customer. It offers a chance to let the ends meet. While on the one end you have done your best to impress your audience through your work, make it real easy for them to reach you as an effective promotion strategy on the other end. Make sure you have your name, phone number and email id on every single page so that viewers don't need to hunt for it once they have made up their minds. You will also need an additional contact form on dedicated contact us page to depict your professional stand.

Intuitive Navigation — Eliminate The Guesswork

Just like a minimal design works wonders, simple & intuitive navigation adds to the ease of use. It helps in eliminating the guesswork on the part of the user. Use simple, easy to understand words to describe various image collections, galleries and services & offerings. For instance, including Buy Prints in the navigation menu will be more effective than including a link in the content area saying you can purchase the images here. Gavin Gough's portfolio website is a good example of clearly laid navigation.

Tasteful Typography

Creativity is a means and an end for artists. Each photographer has a unique vision, style & personality which reflects well in the images shot by him. Let the choice of types and fonts on the web reflect this as well. Go in for a perfect mix of floral (may be for logo), ornamental (to add style), bold (to lay emphasis) and subtle fonts to show off your creativity as an artist more than just as a photographer.

Include Optimized Images To Speed Up The Site

Photography portfolio sites by the very virtue are image intensive. And this can be a serious issue in slowing down the loading times. You can however overcome this limitation by uploading optimized images of appropriate sizes, avoiding flash and pre-loading the images in background.

Make Provision For Selling The Prints Online

Just like 500x.com, 1x.com, DevianArt, etc provide a platform to photographers for selling their photography works online, you can integrate this functionality to your website to multiply your sources of income. This will allow web designers and advertisers to get in touch with you and your work more frequently.

Other Nifty Things

While the above mentioned things have more weight and form the core essentials, here are some nifty things which can contribute immensely in promoting your site and boosting the traffic.

Social Media Integration: Chase Jarvis, Anna Gay, Thomas Hawk, etc have active social media profiles on Twitter, Google+, Facebook and the likes. This makes room for better exposure for them and gives them an opportunity to show their skills and work to a larger audience. You can also win the hearts of your potential customers by creating active profiles on social media sites (if you haven't created one yet). Then as the next step, integrate your social media profiles to your site in form of Twitter feed and Facebook fans.
A Mobile Friendly Site: Opt in for a responsive design to increase your chances of reaching the user-base which use mobile phones as the primary source of browsing over internet.
Avoid Flash / Offer HTML Mirror Version: Try to avoid flash. But if you already have a flash site, create a HTML mirror version of the site as well. HTML sites have SEO implications and will be of a great help to users with slower internet connections (they can then move to cached versions to view your site).
Easy To Update: In the longer run you will need to update the site with latest works, newer images and fresh content. Choose the platform which allows you to easily upload the images and update the content from time to time.
Establish Authority With A Blog:Blogs offer a platform for sharing your experiences and latest works. It gives you an opportunity to share your hands-on-experience, knowledge & expertise with photography enthusiasts which helps in establishing your authority as a photographer. Apart from this fresh content also does a good job in keeping the search engines happy.

A Reliable Host & A Dedicated Domain

Last but not the least, choose a reliable web-host and go in for a dedicated domain. Go with the web-host provider which provides maximum up-time, 24/7 customer support, unlimited storage space, etc. Check out the qualities of a good web-host here. Instead of using a free web hosting service which provides a free domain name, it is always better to register the domain name with paid services like GoDaddy. More than any other benefit, it is the critical SEO boost that you get with your own domain name. We will cover more on this in the upcoming post.
Either you build the website yourself or hire a professional web designer, it is good to look upon the essentials of a photography website. Just bookmark this page and discuss these things with your web-master to make a difference with your online photography portfolio.