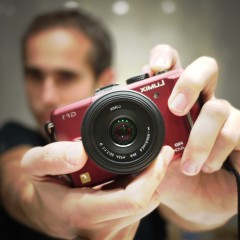 Digital photography is nothing more than the sophistication of photography. The art of photography has traversed ages, from daguerreotype in 1836 to rapidly evolving digital cameras. What changed with each new invention in the field of cameras and photography is the convenience of shooting the images. Once a luxury device, the camera is now more of a common toy you can see in the hands of small kids as well; though being an artist is altogether a different breed.
And well now that we have come to talk of the artists, photographers to be more precise, it's quite of it a doable action — to give photography a serious thought. Not just taking the pics of friends and family and sharing them on Facebook, think and act like a photographer and you will be able to make the images like the photographers you admire the most. And for that you need to begin with these crucial tips.
Before starting let me just congratulate you for having this smart, sophisticate machine in your hands — the digital camera. And the next step…
Welcome to the world of digital photography!
Let's make it to ten. Share your tips in the comments below!