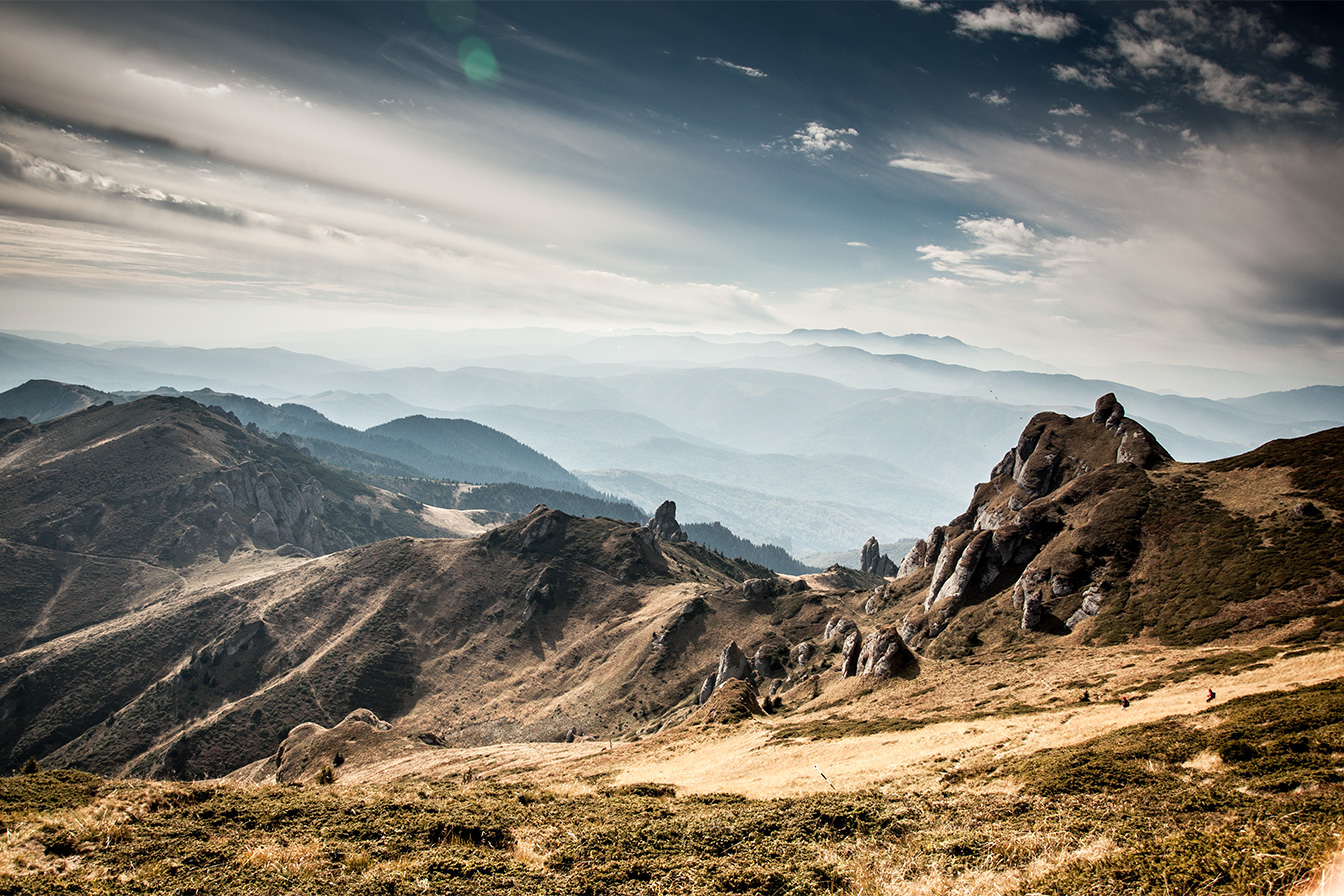 Landscape photography is one of the most famous and challenging kinds of photography. Landscape photographs are surprisingly beautiful and eye catching. At one point of time or other, you must have come across really nice landscape photographs and simply exclaimed "wow".
The amazing captured pictures of skies, clouds, mountains and water seem straightforward to shoot but they are actually not.
If you are a photographer and are looking for some useful tips that can help you with taking breathtaking landscape photographs, you are at the right place. Here are 5 simple tips to help you capture stunning landscape photographs.
Find the Perfect Location
The most important thing in landscape photography is the LOCATION. Do you want to photograph the Grand Canyon or capture the sunset from Sunset Point, California? Whatever the case be, you first have to picture it in your mind and explore the options as to which positions can give you the best pictures ever.
You can choose a top of a cliff or a field of flowers in a village as your subject. This decision will have an impact on the story, style and uniqueness of your landscape photographs.
Don't limit yourself to the subject and the location. Explore more areas near your decided location. In this manner, you will get more unexpected landscapes to shoot.
And if you are running out of ideas, just pull out Google Maps. It provide so much information about locations that you can easily look for the best options for your landscape photography.
Look for the Best Lighting Time Possible
Landscape photography is nothing without proper lighting. All outdoor photographs require great light that looks so mesmerizing while it highlights all the beautiful elements and brings out the details of landscapes present in frame of your photograph. You get perfect pictures only if you are capturing them with the best lighting available. Therefore, you must schedule your photography shoots early in morning or before the sun sets in the evening. These hours are called golden hours and offer great lighting opportunities for landscape photography. At these times a soft golden light is present in the outdoors which is the best to glamorize the nature photographs.
Prepare your Shot in the Mind
The most favorite thing about landscape photography is that you get time to prepare a shot in your mind. When you are capturing a landscape, you can not only choose which part of the scene you would like to cover, you actually frame the entire shot. There are different angles to play around with.
For perfect photo composition, it is a good practice to take a lot the test shots and then review the images and think about the creative ideas to make the better shots.
Sometimes adding the background makes a picture look more interesting, while some pictures taken from a low angle look absolutely gorgeous and sometimes nature events like a storm that makes the rays of the sun looks more sharp on the sky helps you shoot brilliant images.
Use a Tripod
Tripod is very much important when it comes to landscape photography. If you want to save your pictures from getting blurred, you must use a tripod. Shooting outdoors isn't that simple. Photographers who cannot carry a tripod for any reason can raise their camera ISO level as an alternative but that would affect your picture quality. If you want to have the finest sharp quality landscape images with best lighting then you must use a good tripod.
Post-process your images to add the finishing touches
Every photographer knows that ultimately the last step in the process is to post-process the images for adding the professional touch. Some photographers like to keep it real and keep the post-editing process as real as possible. They use limited options to enhance the pictures while some photographers process the photographers to the maximum level possible.
My recommendation is that you must take care of straightening your landscape photos, remove all the marks and spots. The exposure should be balanced and boost the saturation a little.
Adding some contrast and increasing the saturation level will always make your landscape images stand out!
If you enjoyed this post, do share it with the world. : )
Author's Bio: Stephanie Lewis is a writer and a newborn photographer. She joined Photography Concentrate team in 2017 and since then she has been trying to pursue the best photography and editing practices. Besides photography, she loves having coffee, meeting new people and travelling to exotic places. Read this awesome post about Reasons to get into Photography.