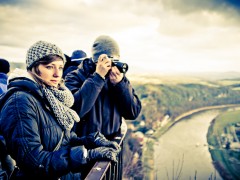 What do you do to improve your photography? Do you prefer joining a photography school or simply follow the pros?
Well, both the styles of honing your skills have their own advantages, but the latter is more practical and result oriented. Professional photographers have a knack to share what they have learned over time by making the mistakes. And you can benefit a lot from their knowledge and experiences.
Michael Zelbel and Drew Gardner are doing the same for you by introducing the video coaching program called "The Productive Photographer". This video coaching program brings to you the best of two personalities — Michael Zelbel, who has been coaching & teaching photography for a decade now and Drew Gardner, an award-winning UK based photographer.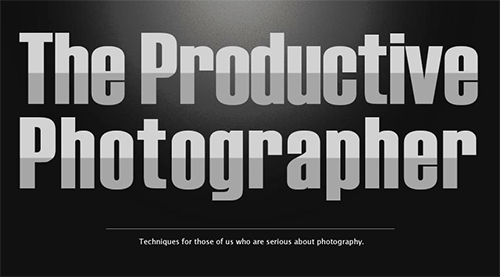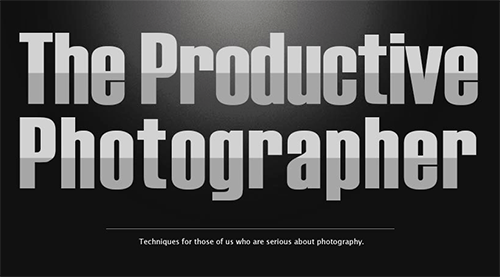 The Productive Photographer is an amazing opportunity to learn & practice photography at your own pace. This video coaching program consists of 16 lessons, distributed over more than 60 short videos (max. 10 min. duration) where both the photographers have come together to demonstrate the topics from a professional and beginner's angle alike. Some of the most interesting lessons covered in this video series are:
Developing your personal signature style.
Choosing the appropriate personal projects to hone your skills.
Michael Zelbel's guide to building a photography portfolio in 20 minutes.
Training your mind to generate creative photo ideas.
And everything that you'd want to know about professional aspect of photography like finding the right clients, etc.
With this video training program in hand, you get lifetime access to the video lessons. You can watch these videos online or you can download them for watching offline. Along with the videos, you also get access to other downloads as well which will help you in practicing the lessons.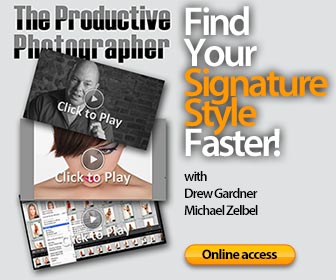 You can learn a lot from the personal experiences of both the photographers beautifully summed up in this video training program. Want to learn more about this program — check out "The Productive Photographer" here.