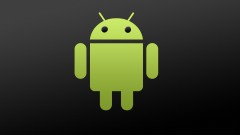 Technology has opened up creative solutions for photographers. And with the rise of iPhonography — the trend of making beautiful pictures with your camera phone, we have entered the all new world of taking and making the photographs. As much as it is simple to carry your camera phone around with you as the most handy camera, more are its utilities as photo organizer, viewer, editor, presentation tool and sharing platform. And what makes the camera phone more flexible is the photo-applications like the ones enlisted here and (showcased earlier as well).
With passage of time, there have been new additions in the Android market, the very first thing is the name itself. Google Android Market is now Google Play and here are some of the latest, free, creative and awesome applications for photographers. The best of all being Instagram — fast, beautiful and fun way to share your photographs with friends and family. After making a successful venture in App Store, it is now available as an Android app as well.
Just give it a glance. Here are 10 more free and awesome android apps to have fun clicking the photographs through your camera phone.
BTW, which apps are you using on your android powered camera phone?