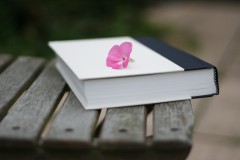 Photography is a creative art, which nourishes with each photograph that you click. While some photographers understand photography as a medium of communication, presentation of reality, others describe the photography in terms of expression. Here are 10 photography quotes from some of the renowned photographers, all establishing the fact that photography is all about creativity and imagination.
Photography, as a powerful medium of expression and communications, offers an infinite variety of perception, interpretation and execution.

— Ansel Adams

I see something special and show it to the camera. The moment is held until someone sees it. Then it is theirs.

— Sam Abell

Light glorifies everything. It transforms and ennobles the most commonplace and ordinary subjects. The object is nothing, light is everything.

— Leonard Missone

If you are out there shooting, things will happen for you. If you're not out there, you'll only hear about it.

— Jay Maisel

Look and think before opening the shutter. The heart and mind are the true lens of the camera.

— Yousuf Karsh

Every other artist begins with a blank canvas, a piece of paper… the photographer begins with the finished product.

— Edward Steichen

Sometimes I do get to places just when God's ready to have somebody click the shutter.

— Ansel Adams

Which of the photographs is my favorite? The one I'm going to take tomorrow.

— Imogen Cunningham

The camera is an instrument that teaches people how to see without a camera.

— Dorothea Lange

A great photograph is one that fully expresses what one feels, in the deepest sense, about what is being photographed.

— Ansel Adams
Check out more inspirational photography quotes here.