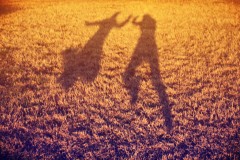 Golden hour — the magical light, amazing colors and breathtaking natural scenery; offer the three composites that make up for great photographs almost all the time. The majestic beauty of golden hour adds glow to just about anything, be it landscape shots, portrait photographs or wondrous seascapes. Check out for yourself!
Go through the examples, refer to our article on golden hour, turn on your creative gears and you are all set to photograph the magical appeal of the golden hour. Give it a try!
Like them? The share them on Facebook Twitter Or just Pin them! Don't forget to experience the mystic beauty of blue hour photography. Check out the blue hour photography tips and get ready to kill three birds with the same arrow: golden hour photography, sunset photography and awesome blue hour photography. Threesome!