Author's Intro: This is a guest post by Kevin. Kevin provides various tips and tricks on wedding photography, portrait photography and family photography.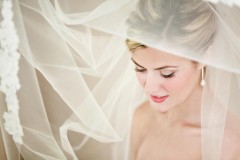 A photographer is perhaps one of the most important components of a couple's wedding day — the person responsible for making those special moments truly special for the couple to cherish for the time to come. Besides capturing the traditional pictures that most couples want, an experienced photographer can apply creative techniques to create unique poses and interesting photos. The sort of poses used in a picture can be just as important as light, angle, focus and landscape when it comes to creating a great photo.
With so much competition in the field of wedding photography, it is important to offer a wide range of services on one hand and have a vast amount of knowledge about what makes a great photo on the other hand. But one thing that sets apart the great wedding photos from among the good ones is — directing and capturing unique poses.
Go For Natural Poses
Unless the subject is a professional model, it is always beneficial to ask them to pose naturally. It is important that the person being photographed feels comfortable in front of the camera and enjoys the experience of being photographed by the photographer. However, adopting just a few simple movements can help make a good picture even better.
One of the easiest and basic poses to ask for is to ask the subject to stand or sit at a slight angle, rather than facing the camera inwards. In many cases angling the shoulders slightly can provide you with a balanced shot which will help lead your viewer's eye towards your main focal point.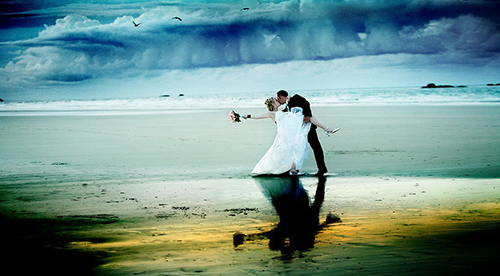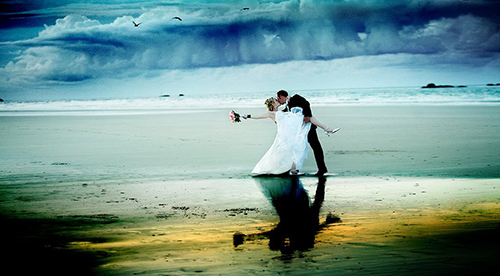 Change The Angle Of View — Shoot From Above
Where possible, it is always better to shoot from above the subject to avoid any unsightly double chins. As the whole premise of a wedding day is romance and love, make sure the happy couple are holding hands or standing close to one another in each shot. A shot of them standing forehead to forehead with their eyes closed can provide a beautiful and tender photograph.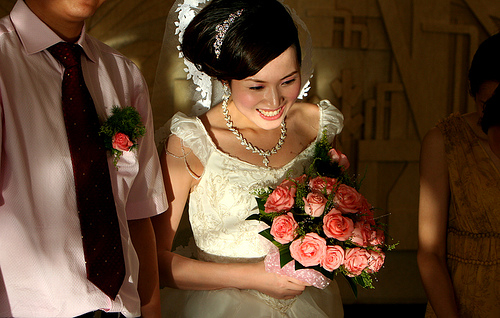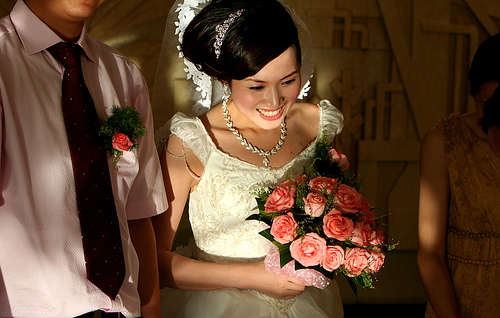 Say Cheese! And Here You Go — Make Them Laugh
One of the golden rules of posing for photographs, especially on someone's wedding day, is to get the people in the picture to smile. Try cracking a joke or shout a silly statement just before clicking and see what sort of response you get. To add a bit of variation, ask the bridal couple to perform what has become known as "The dip". This simple action of the groom bending his bride backwards gently, and leaning over to kiss her can make a dramatic pose on its own, or will simply make people laugh and clap when they see it.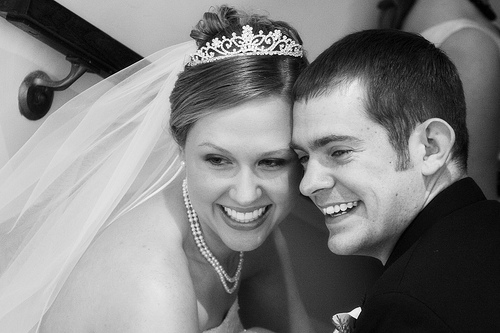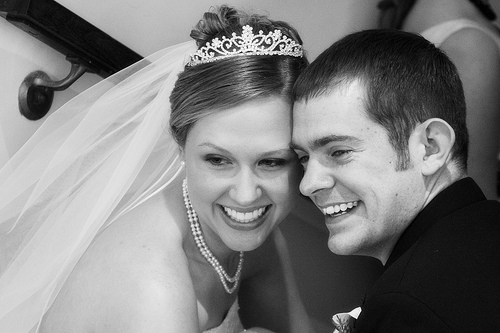 Capture The Moments Of Love & Playfulness
After the formal ceremony, it is quite expected that the newly married couple will disappear for a short period of time to pose for the photographs. This can be a great opportunity to introduce an element of fun and playfulness into the photos. Try and find a landscape that might add as some sort of prop such as a gate or swing and introduce depth to the photo by asking the bride to sit on the gate so she is slightly higher than he is. Allow them time to chat, while you make beautiful pictures of the couple. This will definitely capture the natural expressions.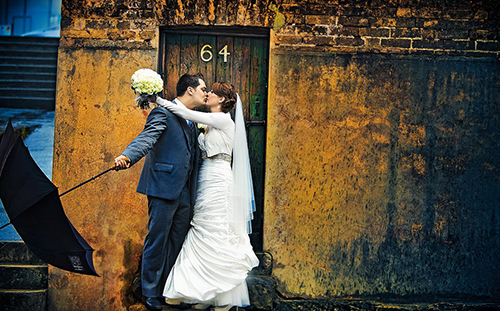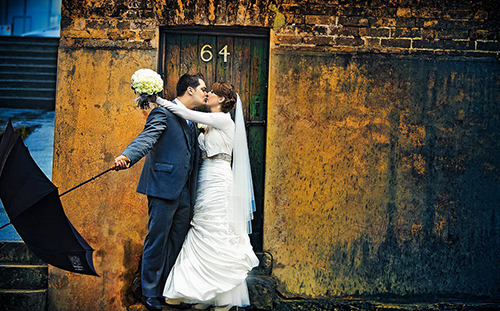 What About The Funny Poses!
Comical poses work well, such as getting them to stand a few feet apart, bending at the hip with backs straight and meeting in the middle for a kiss. Getting the bride looking directly into the camera, while the groom looks down at her is another nice pose that works well. Or reverse the pose with the groom looking into the camera and the bride looking up at him.
About the author: Kevin provides various tips and tricks on wedding photography, portrait photography and family photography.
Website: Dreamlife Wedding Photography