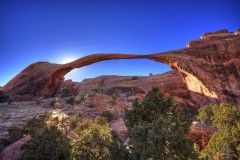 I have spent my childhood in the great Himalayas. Even since from childhood days I use to look at the mountains, rivers, vast forests, which we typically say landscapes; I always tried to see them in frames. I think that's where the photography bug had bloomed. So, when I grew up and got hold of a camera, the first form of photography I did was landscape photography.
Landscape photography is really interesting and at the same time fascinating as you capture the vast area of a subject and the real feel and mood that you experienced live. It can be fun and you can get wonderful picture if you keep a few points in mind.
Depth of Field Plays An Important Role In Landscape Photography
Most of the times in landscape photography, we recommend greater depth of field so that you can capture the whole landscape in frame with the same clarity from the center of the frame to the corners. This is achieved by using a small aperture or a higher f-stop. This brings everything from the background to the foreground into focus.
Portray Foreground And Background For Perfect Landscape Photographs
Great Depth of Field helps but you can always experiment with it depending on how you want to show the foreground versus background. Its very important to look at both separately to take your call.
Enhance Liveliness Of Landscape With Color Saturation
When you capture landscapes you typically capture, grass, trees, sky, mountains, water (rivers, sea, etc.) and some other things. With such variety of objects you need to ensure all these things come out in bright colors and look good. Hence, you need high color saturation for landscape photography. Make sure you use UV filter to enhance the colors especially of the sky. Also using a polarizing filter will help you cut through haze while enhancing the color saturation. These colors will fascinate you when you look at your pictures. If your camera setting allow it, do crank up on the saturation level.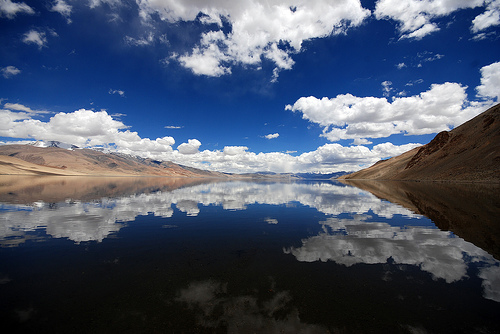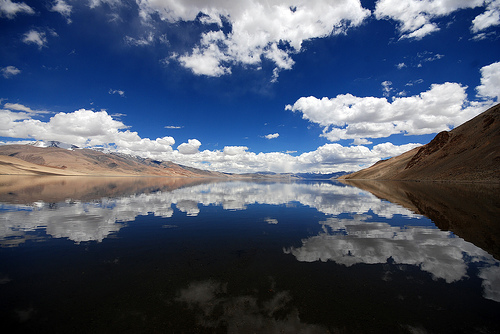 Exposure Is The Key To Great Landscape Photographs
This is something that never loses its importance. Keep track of how you want to capture the mood. Like in the post on how to shoot sunsets, I mentioned that you can go down on exposure a bit to enhance the look by darkening the colors. Similarly, I would suggest try out low shutter speed if you are capturing the water falls or streams. It will help you capture the water in motion and not as a frozen look – that slight blur in the water flow will bring the water to life rather than make it look still and boring.
Using Tripod Empowers You To Portray Natural Essence Of Landscape
If you are serious about photography, I can't emphasize it enough – invest in a good quality tripod. You would definitely need it when you go down on shutter speed. Even otherwise, it's always recommended to use a tripod for landscape photography.
Add Interest To Landscape Photographs With Composition Techniques
A perfect landscape should have perfect composition. Plan out the shot. Walk around and visualize how you'd like the final result to come out. Following the rules of composition will make the shot look aesthetically more pleasing.
Check out our collection of 40 beautiful landscape photographs.
Photo by Creativity+ Timothy K Hamilton