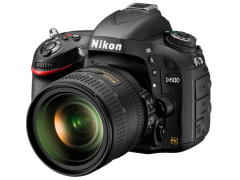 Nikon D600 rumors have finally turned into a reality. Nikon D600 premiers as the first ever Nikon FX line up which happens to be in prosumer range. If you have been waiting for a professional camera like Nikon D800 and the budget was a constraint, Nikon D600 is surely one to look up at.
This 24.3 MP FX camera is packed with enticing features of its big brother — the megapixel monster Nikon D800. On the similar lines of D800, Nikon D600 is also powered by EXPEED 3 processor, has same LCD size and an ISO range of 100-6400, expandable to 25600.
D800 does overshadow D600 with the maximum shutter speed of 1/8000sec., 51 AF points and shutter life cycle of 200,000 shots. But it still manages to hit a sweet-spot between high-end DX cameras and professional FX cameras like D800. It is more like a DX camera (in terms of size and some of its features; scene modes) packed with the power of an FX camera — the full frame sensor for better image quality and high color depth.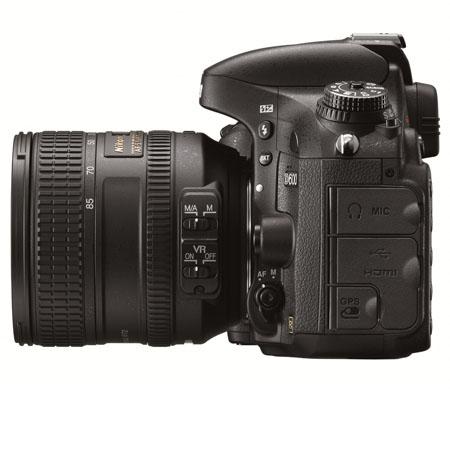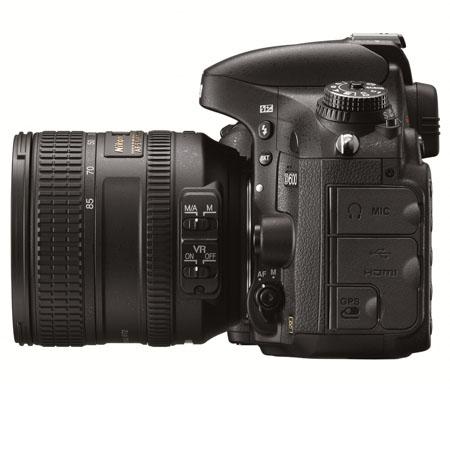 Key Highlights: Why You Should Plan To Invest In Nikon D600 Too!
When D800 was out a few months back, I was quite impressed by its specs and professional image quality. But its high cost kept it away from me. Now that a budget FX camera is out, I am making up my mind to buy Nikon D600. Here are some of the reasons why I am looking forward to invest in D600.
Economic Price

Nikon D600 camera body comes $900 cheaper than D800. Nikon D600 costs around $2099.95 approx. The deal is clubbed up with a 24-85mm VR lens kit for $2699.95. And the major dealers like Amazon and B&H are offering exclusive discounts. You can check out the discounts here.

Pixel Density [Low]

Other than price the second most important factor for investing in Nikon D600 is it's image quality. Theoretically, lower pixel density means better image quality given all other factors are equal. Now comparing it with Nikon D800's megapixel count; i.e. 36.3 million effective pixels crammed on 35.9mm x 24mm sensor size, it is obvious that Nikon D600's 24.3 million pixels etched on a full frame sensor result in a better image quality.

A Higher FPS

Nikon D600 features 5.5 fps in continuous shooting mode at full resolution as compared to 4 fps burst rate of Nikon D800. And as far as videos are concerned, Nikon D600 has basically the same fps as D800 — 1920 x 1080 resolution video at 30, 25, 24 frames-per-second and 1280 x 720 video at 50 and 60 fps.

ISO Equivalent To D800's ISO Sensitivity

Both the cameras rank equally for low light performance, both of them have an ISO range of ISO 100 – 6400 expandable to ISO 25600. Take a look at one of the official sample images of D600 below.

Wi-Fi Functionality

Nikon D600 provides a sophisticate Wi-Fi functionality as compared to traditional WT-4A support for D800. You get an optional WU-1b Wireless Adapter with the camera which enables you to wirelessly fire the shots and transfer the photos to Wi-Fi enables devices like your laptop, printer and smartphone.

Lightweight Full Frame Camera

Nikon sheds 140gms of camera body weight while moving from D800 to D600 to make D600 Nikon's most compact full-frame HD-SLR ever (as Nikon promotes it). It's lightweight build makes it easier to move about with the camera for shooting through the day.
Quick Overview Of Nikon D600 Specs
Sensor: 24.3 MP FX (full frame sensor – 35.9mm x 24.0mm)
Max Image Size: 6,016 x 4,016
Viewfinder: Eye-level pentaprism with 100% frame coverage and 0.70x magnification
Lens Compatibility: AF-S or AF lenses fully compatible, metering with AI lenses
Fastest Shutter Speed: 1/4000 sec.
FPS: 5.5 frames per second
ISO Sensitivity: ISO 100-6400, expandable to 25600
Auto Focus Points: 39 AFpoints
Movie: HD 1,920×1,080 at 30,25, 24 fps and 1,280×720 at 60, 50, 30 and 25 fps
Screen Size: 3.2 in. diagonally, 921k dots
Wi-Fi: WU-1b Wireless Mobile Adapter
GPS: GP-1 GPS unit, GP-1A GPS unit
Battery: EN-EL15 Lithium-ion Battery (Battery Life: 900 shots per charge)
Approx Weight: 26.8 oz. (760g) – camera body only
So, why should you not want Nikon D600?