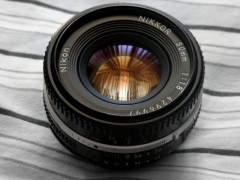 Choosing a lens for the DSLR can be quite overwhelming. Should you go in for a kit lens or invest in a specialized high quality lens? Will a prime lens help you take the shots that you want or it would be better to consider a zoom lens?
Then there is focal length, aperture and other lens terminology that comes into play. Seriously, choosing a perfect lens can be a tedious job! And there's no right answer to this question. In fact the best lens depends on what your requirements are. You can win over this complicated puzzle by answering this basic question: What do I love to photograph?
Best Lens For Starting Out
These are lenses which work well for every situation. They are a must have for every photographer no matter what they specialize in. And they are an absolute must-have for the photographers just starting out. These lenses let you photograph everything without letting you down. What kind are these lenses?
Well they are tailored for everything, they allow you a wide range of coverage — from closest to the farthest possible. They also have excellent distortion specs. These come with the largest zoom range possible. Eg. AF-S DX NIKKOR 18-300mm f/3.5-5.6G ED VR.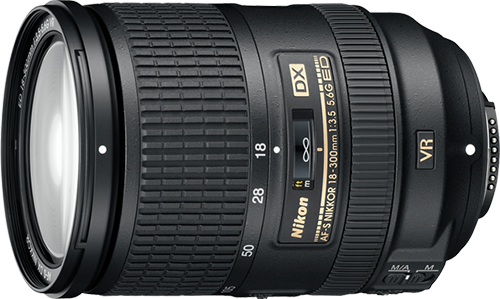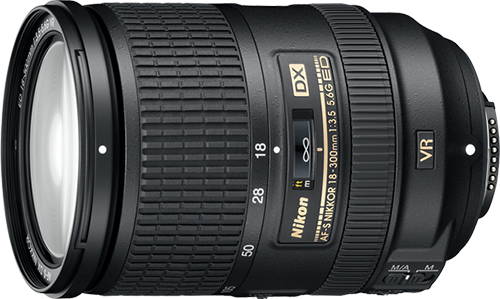 It lets you frame from a wide focal length of 18mm to a telephoto range of 300mm. You'd want to carry this everywhere where you don't know what you might come across. I personally resort to my Nikkor 18-200mm f/3.5-5.6 for all photography.
However you can always go in for a dedicated lens for the type of images you like to shoot. And here is a quick reference guide for the same.
Lens Best Suited For Portrait Photography
Ask a pro "what is your favorite portrait photography lens" and the most likely answer is going to be a 85mm lens. The 85mm lens is by far considered as the "ultimate" portrait lens — 85mm lens on the DX body (the one with the APS-C sensor-size) and 135mm lens on FX body (full-frame sensor) to be more precise. However, 50mm prime lens is also a good lens of choice for portrait photography.
Wedding Photography Lens — What Should I Look For?
You need to have a well built kit of lenses and camera bodies if you are serious about wedding photography. As a wedding photographer, you will need to be ready with two lenses at any time.
One, you need a wedding portrait lens (50mm or 85mm will suffice) for photographing the wedding couple and second, you need a walk around lens (generally a wide angle zoom to add contextual feel to your wedding shots). If you are a wedding photographer, you'd be carrying at least two camera bodies and 3 or more lenses.
Choosing a fast lens will always be beneficial for wedding shots. First fast lenses will help you in efficiently taking the shots in low light (like church, bride's room) and secondly, wider apertures will help you in adding some awesome effects like creamy bokeh, overexposure spill and magical lens flare.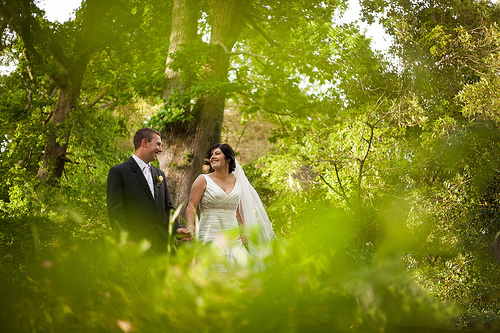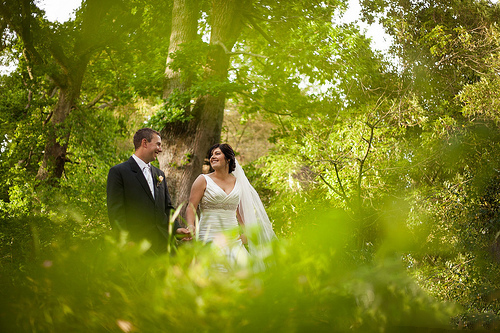 Sports & Action Photography Lenses
The challenges with shooting sports & action photographs are low light (in case of indoor games) and distance from the players. And sometimes you have to capture not only the action but emotions and facial expressions as well. Thus picking up a fast lens in the telephoto range will help you freeze the action without under-exposing the shots. You won't be happy with such a lens alone. You'd need a body with an excellent FPS like a Nikon D4 which would work fine at high ISOs.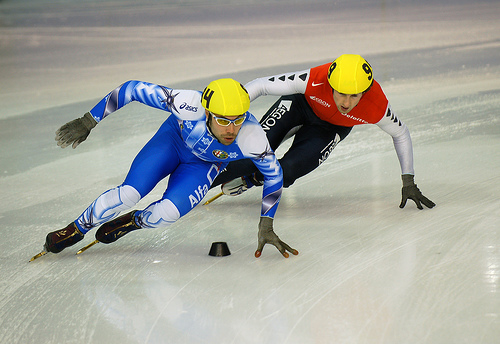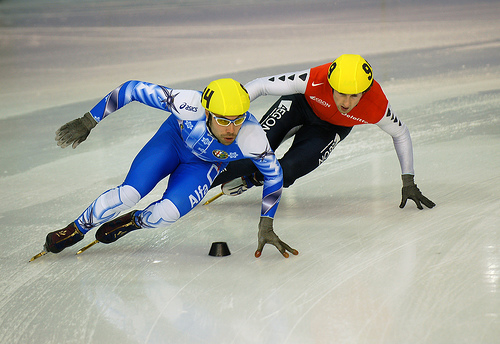 Landscape Photographer's Lens Of Choice
Landscape photography is not restricted to a specific range of focal length like portraits or wildlife. Sometimes you may need to take wide angle shots and other times you may need to get closer to a far-off scene. You can thus try your hands on a fish-eye, wide-angle and a telephoto lens. Using a wide angle prime lens, 24-70mm and 70-200mm or simply a 18-200mm will do a lot for you. What you need to consider for shooting impressive landscape shots is the contrast and sharpness the lens offers.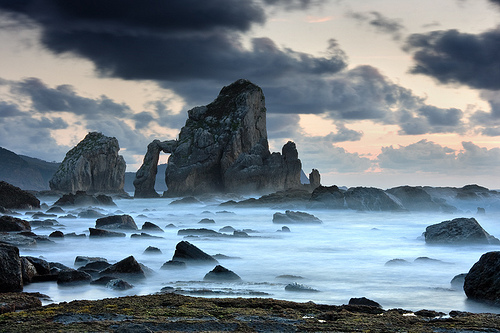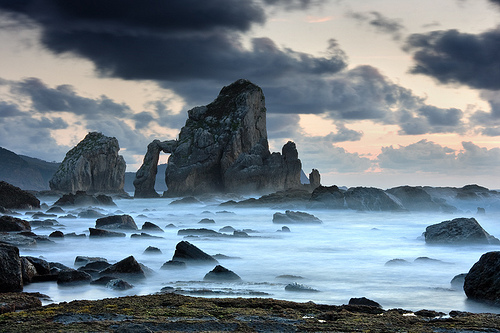 Lens Consideration For Wildlife Photography
Longer lenses are the choice of wildlife photographers. Wildlife photography requires high quality fast telephoto lens (that's because some sport happens in the wild too). The zoom allows you a safe distance to shoot from without scaring the subject or being scared for yourself. 70-300mm is a decent choice for wildlife shots, but you can always choose from a variety of telephoto zooms available in the market (not to forget recently launched Nikkor 800mm f/5.6).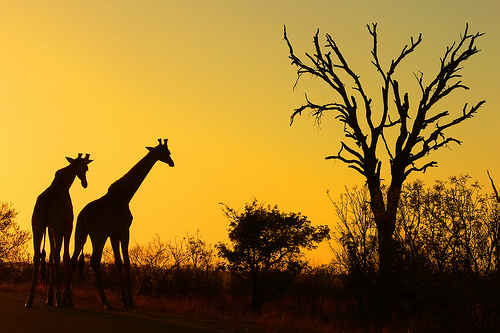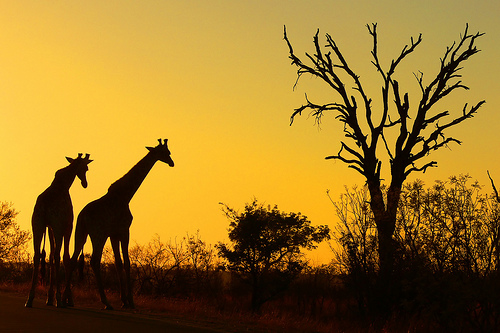 Macro Photography Lenses
Typically a macro lens allows you to shoot microscopic details in a subject. This requires excellent distortion characteristics. They have the shortest focus distance. Macro lenses also need to allow you a higher depth of field. Unlike most other lenses which you have to look up on a manufacturer's site, macro lenses are called (well) macro lenses. So scroll down and take your pick. (Sadly you won't find lenses tagged as wedding lenses etc. but macro lenses are mentioned as — "Macro Lenses".)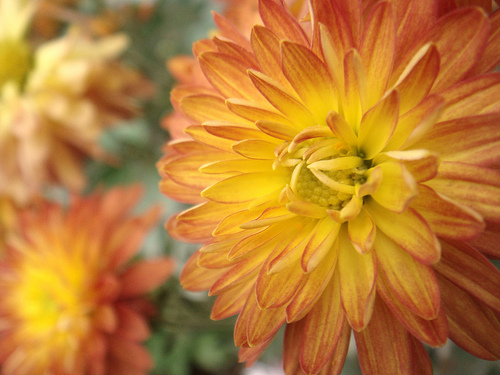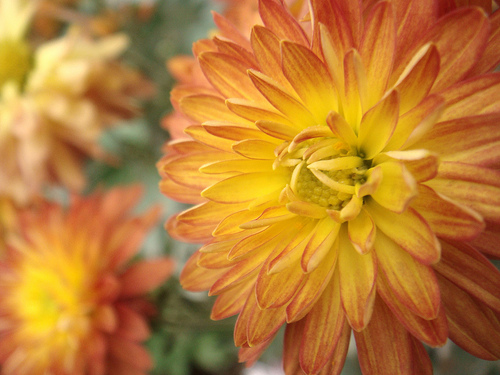 If you are interested in macro photography, the cheap and smart way is to buy a reversal ring and employ reverse lens technique for achieving 1:1 life reproduction. Check out our step by step guide for the same here. But if you want to seriously get involved in macro photography full-time, you can look after a fixed focal length dedicated macro lens anywhere in the range of 50 to 200mm. You can pick one from the list of top macro lenses here.
What lenses do you carry? Want to suggest some?