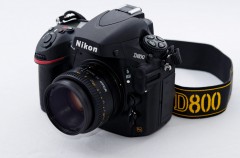 Within a month from the official announcement of D4, Nikon is ready with yet another surprise for nikonists. This time Nikon is all set to offer ultimate image quality and full cinematic exerience with Nikon D800 and D800E. Nikon D800 is a 36.3 MP FX-format CMOS sensor camera with Full HD 1080p video at 30/25/24p (with stereo sound). As a replacement to D700, D800 makes complete sense as a camera for multimedia photographers.
As a part of new flagship DSLR lineup, D800 shares quite many features with D4; like EXPEED 3 image processor, 51 AF points and 91,000px RGB matrix. It however lags behind D4 in delivering low-light performance and speed. D4's incredible range of ISO ranging from ISO 50 to ISO 204800 and 10 fps make it suitable for sports, action and night photography, while D800 caters to studio photographers. It's monster megapixel count makes it more suitable for professional fashion, wedding and landscape photographers.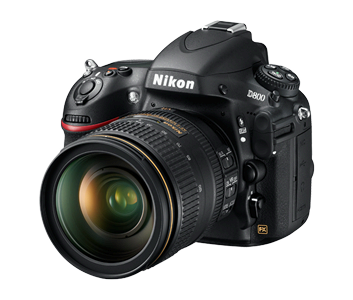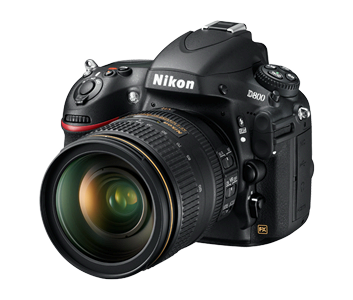 Nikon D800E: What's Different
Along with Nikon D800, Nikon has also released it's sister model — Nikon D800E. While all the features remain the same, this model (Nikon D800E) is designed to offer sharpest results possible. Nikon D800E employs an optical low pass filter without anti-aliasing feature. The anti-aliasing feature is incorporated in almost all the DSLRs to slightly blur the image at pixel level in order to avoid moiré patterning; which results in a slight decrease in critical sharpness. With removal of anti-aliasing filter in Nikon D800E, Nikon is all set to pitch the professional photographers who sweat for finest details. However to compensate for the moiré effect, Nikon D800E will be accompanied by an updated version of Nikon's Capture NX software with moire reduction tool which will help the RAW shooters to mitigate the risk of moiré and any false color.
Glimpses: What others are saying about Nikon D800
Let's look over what others (probably Nikonists) have to say about Nikon D800.
The Nikon D800 has over twice as many pixels as the new Nikon D4, for one-half the price, and is the lightest full-frame digital camera ever made by Nikon. Mine's already on order, what else do you need to know?
So here we have a D800 to contemplate. 36mp. 4 fps. 100% viewfinder. The D4's new metering and focus improvements. The D4's video capabilities. The D4's 3.2″ display. EXPEED 3. Even a relative of the D4's shutter (tested to 200k cycles). All of the D700's abilities, too, including the pop-up flash, and a (new) extended hand/battery grip.
Final Words
Not much can be said about it until you have it on your hands, but it is sure to entice enthusiasts with its high image quality, economical pricing and a huge megapixel count. What are you waiting for. Grab one for yourself to experience the full-frame advantage with either of the two — get Nikon D800 from Adorama or get Nikon D800E from Adorama.