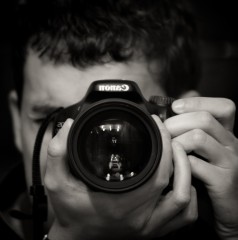 Camera to a photographer is what a brush is to the painter, an essential tool for giving shape (and tangible form) to his vision and creativity. Better the tool, the more control and precision it allows to bring your creativity to life. Our last article was on why your camera doesn't matter. To keep the perspective balanced herein we take a look on the implication of a good camera and where it does make a difference. Even though your camera doesn't make you good photographs, your camera does matter in portraying your imagination as per your creative vision. For the sake of improving your photographs, here is a small piece of advice — save money and gift yourself a DSLR. It scores over other digital cameras and leaves them ages behind owing to the following five reasons:
Remember, all this technology is there to make your task easier. The camera's sole purpose is to help you realize your creative vision. And all this technology remains un-utilized if you don't develop the creative vision or the artistic talent of a photographer. So instead of comparing cameras and specs., take time grasping the photography-concepts and making your photographs better.
What do you like about your DSLR?