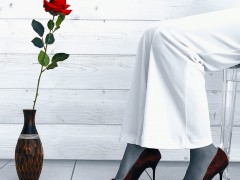 Photography design principles are simply some widely accepted guidelines for composing a photograph that add to its impact and make it all the more pleasing and interesting to the human eye. By employing these principles and using your creative imagination, you can make some highly professional compositions. The photographic design principles are equally important for professional as well as amateur photographers because they are the foundation to help you learn photographic composition and enhance interest in the photograph. Let's take a look at the 15 design principles of photography and how they impact your photographs.
Every photographic composition requires precise planning and cogitation to attract and sustain a viewer's interest. Photographic design principles make this task of photographic planning a lot easier for the photographers. Though many photographer's break these principles and still come out with extraordinary pictures, the first step would be to clearly understand and practice these laws. Keep watching this space for Part II of this post for the seven remaining tips.
Update: Check out remaining seven design principles for photography in Photography Principles From Design II, Part II of this series.