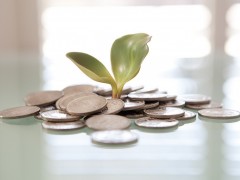 The conventional school of thought promotes that having a photography website is a must for gaining online visibility. In fact investing in a website has become a necessity for a professional photographer to flourish his business online. Be it about showcasing the portfolio or getting in touch with your potential clients, a professional photography website strikes the rhythm well with the online audience.
However, just investing in a professional photography website is not a means to all ends. You have to take it a step further to make it a successful online venture for you — an investment that reaps rewards for you in a relatively shorter span of time.
Most of the photography websites that you see around the web, have a number of things in common — Portfolio (for showcasing the creative works), Blog (for sharing the photography experience, expertise and knowledge), Contact / Hire Me / Book the schedule (for allowing potential online audience to get in touch with you) and About (for connecting with the online audience) and of course social media integration (for promoting yourself and your services all over the web).
Along with the regular photographer's websites, there is a other side to the story of this online venture called "website" as well. And some of the photographers have already set the examples of how to make the most of it — how to make money with the photography website. Let's have a look at the killer ideas employed by the fellow photographers to turn their photography website into a profitable venture.
Compile & Sell Photo eBooks

Photography ebooks have become a popular choice among the photography beginners, enthusiasts and hobbyists. Compilation of the photo stories and hand-picked collection of your best photographs with one or two liners becomes the source of inspiration for the beginners and hobbyists alike. Make the most of this opportunity like Mitchell Kanashkevich. All you need is a webpage to showcase all your books and an account with E-junkie for selling your books online.

Market Your Digital Darkroom Goodies (Photoshop Actions & Lightroom Presets)

There are a lot of photography professionals who love to experiment and share the Photoshop actions and Lightroom presets. Some offer them for free, others charge for their creative skills. If your Photoshop actions (or Lightroom presets) are extraordinarily superb, you can easily make some money out of them like Color Matte Actions & Design Kit at Florabella Collections or Enlighten Lightroom Presets at MCP actions.

Offer Premium Content

Photography as a hobby or an art is a never ending process. Photography enthusiasts are always ready to learn the finer nuances of the professional photographers. Sharing your photography experiences through your photography blog helps you in establishing your authority as a photographer. And to spice things up you can additionally offer some valuable photography tips and tricks as premium content too. Or you can have a dedicated course with a compilation of lessons and videos and offer it for an affordable price like Michael Zelbel's initiative called The Productive Photographer.

Sell Stock Photographs

If you are already selling your stock photographs through stock photography websites, it is the time to switch to your own website and offer the quality stock photos directly without any mediator. This gives you creative freedom of offering your best images, at your quoted price and under your own terms and conditions. And the best part of the story is that you keep all that you earn in your own pocket.

Allow Digital Downloads

Stock photographs is just one part of the story. You can allow digital downloads for all the images in your gallery. Or better yet compile your signature collections and allow users to download them for a minimal cost to use them in the desirable way. For a start, you can offer beautiful bokeh, blurred backgrounds, textures and patterns which are highly in demand amongst the web designers community.

Offer Your Images As Prints

This is one of the most common options for photographers — to offer the best of the collection as limited stock prints. For instance, Bruce Percy offers one of his extraordinary works per month as monthly print offer and also offers some special discounts for his subscribers. Don't worry about the entire process of selling the prints. You can directly integrate Fotomoto on your website and effortlessly sell the prints.

Sign Up For Affiliate Programs

It is not always the case that your online audience will be interested in your photographs. A major part of your online audience also constitutes the photography enthusiasts and hobbyists who are obsessed with photo-gear and equipment. This opens up yet another option for you to gain monetary benefits by recommending your favorite cameras, lenses, kit bags, filters and accessories. Sign up for the affiliate programs at your trusted online store — Amazon, Adorama, B&HPhotoVideo and use the affilate links while recommending the photo-gear. Jeremy Cowart has set up an awesome deals webpage for effectively utilizes the power of affiliate marketing here.
How are you making money with your photography website? Share your ideas in the comments below.