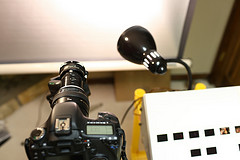 Photography might be a creative endeavor but it still is a business. You need to promote your services as a business while you practice the art. Word of mouth and having a Facebook page are not good enough. You have to do bigger and better. You have to make an effort to take your business to the next level.
For this, you need to have a rich online presence. And getting yourself a personalized website helps you in catering to the needs and demands of your clients.
How will a website help you in the process? How will it be beneficial for your business? Here are 15 different ways in which your website can potentially take your business to the next level.
A Website Is More Than A Perfect Replacement Of That "Elevator Pitch"

With no one having any time to spare, how do you convince a potential client that you are the best among the crowd? Simple. Handover your business card with your business tagline and your website link. You may not be in your business attire all the time. But your website will project that grandeur of your art and professionalism. And if the clients have a second thought, your website will take care of the rest.

Your Website Helps You In Gaining Visibility On The Internet

Having an online presence is imperative. The whole world is on the internet and having a website not only helps you reach your potential client base, but also helps you in building an image of credibility.

Websites are a blessing in this respect. You can showcase your work, share your contact info, interact with clients through online booking/appointment form and present the client testimonials, all at one place — for your audience to see, appreciate and strike a conversation with you.

It Gives You An Opportunity To Present Your Portfolio

There are tons of photographers out there, shooting the genres you are photographing. In such a stiff competitive market, how can you present yourself as a unique brand?

The answer is an exquisite portfolio site. Along with showcasing your work on various social media platforms, go a mile extra by presenting your portfolio on your website — one portfolio per genre.

You can go creative with showcasing the portfolio. You can actually share "behind the scenes" story for each of the shots included in the portfolio. Your zeal to share your photographing techniques helps in building your image as a established photographer.

That's not all. If you are interested in sharing your photographic experiences and knowledge, a valuable photography blog is what you can next head to.

Start A Photo Blog & Become An Authoritative Photographer

Start a blog along with the website. Create the content that is genuinely yours and defines your style of photography. This helps you in becoming an authority in your field.

The regularly updated website attracts clients as much as they attract the search engines. Start with sharing your photographic experiences, techniques and tips to eventually turn your photography blog  into a rich source of information in the form of tutorials, webinars, workshops and the likes.

Over the time as you establish yourself as an authority, you can  also earn from this endeavor by offering premium content on your website. Offering ebooks is also a great idea.

It Helps You In Creating Your Forte & In Offering Specialized Services

The way a business fares online is quite different than the way it works in the offline world. In the online world, it is all about making it to the top in search results — for your niche market and specialization.

Just having a website doesn't fare well; by all means, hire an intelligent developer who can not only build user-friendly websites but also optimizes your website for the right audience and the right keywords; so that your website hijacks the SERPs (search engine results page) for your specific niche. (Shameless plug: Let me know if I can help you with your photography site design.)

Your Website, Your Content, Your Images, Your Guidelines

The work of photography is relatively more prone to being objected depending on the platform your are using and the regional culture. Ever saw a warning from Facebook or YouTube asking you to take down certain content from your profile (channel) because it doesn't abide by their guidelines? I have personally come across this issue many a times.

Having your own website, offers you all sorts of freedom. It is your website, you are free to publish the images and content that you want to share with your audience and you can set your own guidelines!

You can take extra caution to make the content and the images safe and secure so that the users cannot use your content or images without your permission.

It Is Your Show All The Way

When you showcase your work on social networking websites, your hands are tied. Even though you can finish your photographs to your satisfaction, you really do not have the control and flexibility to change the way they are showcased on these sites.

Your own website in this respect gives you unlimited power over how you manage content and showcase your images. Want a gorgeous slider? Interactive animations? Grab that chance to impress your potential clients.

Not Only Woo The Customers But Sell Your Products Too

Selling the artwork is the next great thing you can do with your website. Gaining visibility and establishing authority are the primary benefits of a website which can later be effectively utilized in bringing some passive income home. Sell your prints, exhibit the images for downloads or offer the exquisite Photoshop actions, Lightroom presets, etc to the amateurs; your website acts as a wonderful medium for this.

Count On The power Of E-commerce

Sell your merchandise round the clock. Since your products are just one click away from the comfort of your site user's home, your chances of gaining online visitors and customers multiplies manifolds.

Photography website with online shopping feature helps you in more than one way. Without sleepless nights or long hours of work, you earn money (online sales) and save money (on distribution and production).

In all you earn money for your business while saving the time for investing in honing your skills as a photographer.

Cost-Effective Advertising

A website is a very cost effective advertising tool. You can create specific landing pages on the go; each landing page optimized for specifically targeted user query. And when the visitor lands on your optimized  landing page, he gets a quick overview of your offerings and becomes a potential customer for your business.


Generate Leads With Your Website

Not just the customers, your website also helps you in building a subscriber (fans) base. With each new subscriber for your website, you are building an audience that likes what you offer.

This opens up ways for marketing a new product with ease. You already have a market base. All you need is to deliver the information about the new product and services. Even if out of 10,000 subscribers, 1% convert, it takes far less time and effort than attracting 10 new clients.

Better Clientele → Informed Customers = Happy Customers

Most of the time when a deal falls through is because the customer and the service provider is a mismatch.

Customers don't know what they want.

— Steve Jobs

Your website enables you to educate your visitors so that they make sound choices and you attract the kind of customers you want to work with.

Your Website Can Help You In Improving Your Business

Take feedback from your customers through the feedback form on your website. Let them not only rate your products and services, give them an opportunity to share their experiences with you and your services. Blog about the client photo-shoots and include client's testimonials as a conclusion.

This creates goodwill in the longer run, which you can always capitalize on.

Your Website In Itself Is A Revenue Stream

This is one of the most neglected advantage of the website. Websites not only generate revenue only when you offer products and services. It acts as a means of earning even when you don't have your own tangible products. Advertisements, affiliate programs, etc are some of the common ways.
Still having second thoughts about having a website? Check out the killer ideas to make money with your website here.