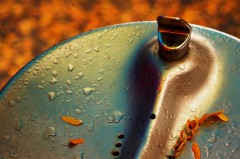 Photography as an art nourishes and gains exposure with criticism and appreciation. While traditionally, art galleries and exhibitions served as the medium for critiques, the digital age has introduced the photographers to an online platform as well. This online platform allows the photographers to publish their art on internet through online portfolio, photo sharing websites, blogs and social networking websites. The photographers can submit their photographs online and as an established platform, photography enthusiasts and hobbyists do take out time to publish their best works online. This activity gives them an opportunity to share the photographs and eventually sell the best clicks without aggressively promoting themselves.
While this is the story of what most casual photographers do, this sphere of online marketing is equally open to professional photographers as well. Showcasing their works through online portfolios or popular photo sharing sites like Flickr, 1x.com, deviantArt, etc and allowing certain rights of sharing, reusing and redistributing the photographs impart greater significance to your photography. But when you grant certain rights to your audience or general public for using your artworks (images), you need to play safe. This is where photography licenses comes into limelight.
Copyright, Copyleft And Photography Licenses
The photography license is the smart move for grant permissions / rights to your audience to use, reproduce and redistribute the photographs while maintaining the copyrights as well. This practice of relaxing certain rights is referred to as copyleft. Let's have a quick look at what copyright and copyleft explicitly mean.
A copyright is a set of exclusive rights granted to the creator of original work. This includes the right to copy, distribute and adapt the work. Copyright owners as such have the exclusive statutory rights to exercise control over copying and other exploitation of the works. Copyright owners can however license or permanently transfer or assign their exclusive rights to others. Unless using the works under fair usage doctrine, it requires the users to explicitly ask for the permission of creator of original work prior to reproducing, adapting or distributing the work.
Copyleft on the other hand is a play on the word copyright. It prescribes the practice of using copyright law to offer the rights to reproduce, adapt or distribute the works of original creator. In other words, under copyleft, an author may grant permission to reproduce, adapt or distribute his original work while making it mandatory to bound the resulting copies by the same licensing agreement. Copyleft type licenses are a novel use of existing copyright law to ensure a work remains freely available and harmonizes & promotes art and artists. You can choose from a number of copyleft licenses to legally allow the usage of your artwork.
Implication Of Photography Licenses
The copyleft type of licenses open up ways for you to allow intended usage of your artwork. As against the techniques for protecting the digital images online, it is better to make your images freely available to your admirers. And photography licenses are a great way to do so. One of the most common license used in this respect is the creative commons license.
Creative Commons is basically a non-profit organization which provides free, easy to use legal tools to regulate legal sharing of your art. It provides four licensing conditions — attribution, non-commercial, share-alike and no derivative works; to get the ball rolling. Consider the rights you are willing to transfer and accordingly choose the license which best meets your requirements. Flickr supports creative commons, thus allowing you to publish your photographs under appropriate creative commons license. While creative commons is just one of the options, artlibre.org also offers free art licenses and then there are other licenses available for selling your photographs as stock. All these photography licenses ensure that your rights are protected as a photographer and the owner of creative work.
Instead of trying to protect the images through all means, it is better to share or allow others to creatively use your photographs, but of course in a way that serves your interests as well. It gives you an opportunity to refine your art and get instant feedback on what people like about your art. But it really hurts when someone uses those images in unintended manner. So the best way to overcome this glitch is to watermark your images or embed the copyright info in the EXIF data and let go off your images under appropriate license.