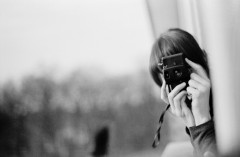 Sheer colorfulness, diversity and power of expression — that's what life is and that's what Lomography revolves around — capturing the essence of life; that too with film camera. Yes, you get it right! Lomography is all about sharing your love for analogue photography. In all its hype, Lomography has emerged as a powerful community of impressionist artists who are engaged in making the moments click with their lomographs.
Lomography is slowly engulfing the photographers; be it the beginners or the pros to reveal the magic of imperfection. What better proof than the stats itself. Today's stats over at Lomography.com reads, "In the last 24 hours there were 7,187 photos uploaded, 2,095 messages written, 1,318 comments made and 50,189 likes given". Wow, lomography is getting viral. So, what are we all waiting for! Let's quickly learn what lomography is all about and yes, dive in action.
What Is Lomography?
Lomography is a new style of artistic experimental photography that came into being in 1990s when two students in Vienna, Austria had rendezvous with Lomo Kompakt Automat – a small, enigmatic Russian camera. Impressed by the unique, colorful and sometimes blurry images produced by 35mm Lomo LC-A, the term lomography came into existence as the movement for taking amazing photographs with simple yet fantastic little analogue cameras.
Lomography actually is the commercial trademark of Lomographische AG, Austria for products and services catering to lo-fi photographers. Surfaced as the sole distributor of Lomo LC-A cameras outside of the Soviet Union, the company soon engulfed the lo-fi market by offering a wide range of lomo cameras, films and lifestyle products. And the best of all is the movement of keeping the analogue photography alive.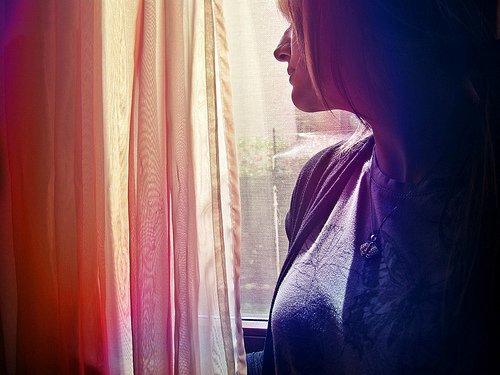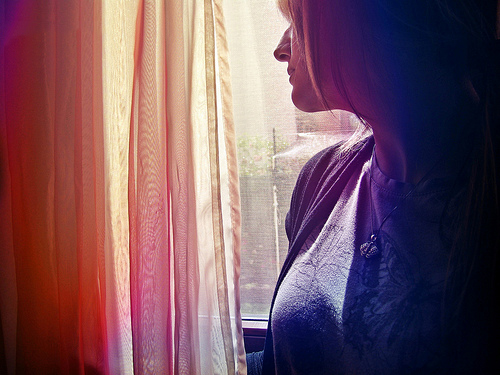 Lomography is getting popular day-by-day as an art movement; with scores of galleries, stores, groups and competitions to spread the word and the motto, "Don't Think, Just Shoot".
Lomography is an all new world; far away from the conventional form of photography. Lomography encourages photographers to click the photographs without actually worrying about the technicalities of traditional photography. It's a fun experience to shoot lomographs — unpredictable, dramatic and crazy photographs. It is definitely something out-of-the-league which every photographer must experience once-in-a-lifetime. So, let's move in the right direction and have a look at some quick tips to get started with lomo photography.
5 Quick Tips To Get Started With Lomo Photography
Choose Your Camera

Quite strange, but Lomography offers a wide range of cameras – each designed for a specific photographic effect. For instance add Diana F+ to your cart if you are longing for that muddy, romantic feel as Courtney Driscoll or go in for a supersampler for framing four different views with four different lenses in one single exposure. Wow! Here are some of the most popular lomo camera's:

All these cameras are easily available at Lomography.com, or you can also visit Four Corner Store. You will get a score of options in toy camera market. A good option is to ask all your friends to buy one of the toy cameras each and then use them interchangeably to experience different photographic effects.


Choose The Film

Just like cameras, there are multiple options for films as well. Each camera uses different kind of film. While Holga and Diana F+ uses 120 medium format film, Fisheye, Diana Mini and the likes use standard 35mm film. You can however get amazing and surprising results by trying your hands at color slide films, infrared films or color negative films.

Get Ready To Play With Various Image Effects

Now that you have selected your weapon, it's time to experiment with the cool effects your camera offers. Have fun experimenting with double exposures, contrasty colors, long exposures, red scaling and other beautiful image effects. You can get some useful tips here. You can also try out HDR with lomo cameras.


Make Your Way Through "The Ten Golden Rules" Of Lomography

The essence of lomography lies in its commandments, popularly known as the ten golden rules of lomography. These rules will take you to an entirely different world of photography; where you are all on your own. Check out the rules here:

Take your camera everywhere you go
Use it any time – day and night
Lomography is not an interference in your life, but part of it
Try the shot from the hip
Approach the objects of your Lomographic desire as close as possible
Don't think
Be fast
You don't have to know beforehand what you captured on film
Afterwards either
Don't worry about any rules

And now get ready to overwhelm yourself with the lomographic magic.


Make The Most Of Your Camera

The lomo cameras are quite unpredictable as far as the results are concerned. Sometimes, entire roll may get washed by the light leaks or at other times you may simply fall in love with the vignettes, off hues and saturated colors. Getting to know your camera and making friends with it is one of the valuable tips one can offer you for lomo photography. Initially, you may not like the results at all, but as you click more and more photographs, you will understand your camera better and also know when your camera produces outstanding image effects. Once you unlock the key to success, there is no looking back — just you, your camera and rough, imperfect yet stunning photographs.
So, what's next. Check out the links for some really amazing Lomographs (stunning examples of Lomo photography) and Lightroom presets for replicating cool, trendy lomo effect off-camera.