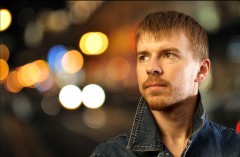 Have you explored Flickr's interestingness? It showcases unique, unusual and of course interesting photographs captured by enthusiasts, hobbyists and even pro photographers. Flickr's interestingness is a hub of unique ideas and amazing photography techniques. Wide open aperture, motion blur, multiple exposures, creative overexposure, dramatic lighting, beautiful bokehs and the list goes on…
All these image effects and photography techniques contribute a lot in communicating drama, emotion and mood of the photograph. Just like simplicity and minimalism add elegance to the captures and noise makes one feel nostalgic, there are several methods you can use to add drama and mystery to your images.
So get ready to pack your bags with these awesome creative ideas; not just for taking the photographs but for making the photographs you want — expressive, impressive and dramatic.
Now it's time to add your techniques and ideas to the list! How do you add drama, mystery, interest and mood to your photographs?