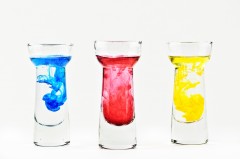 In the days of the film development of the film was a pretty complicated process. Today in the times of digital photography, expectations have reached a new height. The colors and tones and sharpness have to be nothing less than perfect. Gone are the days when you had to visit the nearest photo lab to get prints who'd be unable to understand your print processing requirements. Now professional prints can be ordered online. Not only that, some photo printing services allow you to retouch, finish and tweak your images online or do that automatically. The prints are amazing quality and can put even the lab prints to shame.
Digital photo printing services facilitate well-processed photographic prints. All you need to do is to upload your digital photos directly to the service website, choose from several print sizes and select a print finish or paper type and the rest will be taken care of by them. Here we have a short list of the best professional online photo printing services:
There is something for everyone in this chart from a beginner to a professional. What have you been using? Suggest a more competing service providers in the comments.