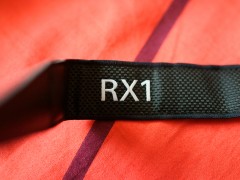 I've shot around 60,000 photographs with my Nikon D80 and it is pending a shutter-unit replacement. I've shot almost everything with it. That's the camera with which I grew as a photographer and that's why APN happened. It was the only camera I had so far and the only lens I used it with is 18-200mm F3.5-5.6 VR Nikkor. I enjoyed my share of reading great camera reviews. And after all this while I settled for Sony RX1. This review got delayed by over a month. Finally I realized that a "delayed review" equals "no review". And just when I sat down to share my experiences, they released the newer RX1R — the one with the anti-aliasing filter removed.
There were several reasons I wanted to go with Sony RX1. I just hated to be so visible with a hammer of a camera in my hand and a big-gun zoom lens protruding out of the body. I hate flash and I'm a totally an ambient-light-photographer. I hate to have my face stuck to the viewfinder and need more flexibility to re-compose the shot without it. But above all the primary reason for investing in Sony RX1 was my desire to grow myself as an artist — to refine my skills as a photographer.
At a price of $2800, RX1 is only for the one who knows his stuff. It's a bold camera and takes an equally bold decision to buy one. I'll issue a bold statement too: In addition to being a secondary camera for a professional, the RX1 is an ideal camera to shape up your photography skills. It forces you to visualize, focus on composition, allows you the flexibility of all controls and marries the body to a beautiful 35mm f/2 lens. This forces you to focus inside the frame and forget about the lens considerations or the lazy zooms.
Note: I'm not a camera reviewer. And I do stay away from the tempting equipment and stay focused on the "skill". Comparing Nikon D80 with Sony RX1 is unfair. But I did upgrade from the D80 to RX1. It's my experience and I thought I'd share.
Here's everything I purchased alongside the RX1:
Items: Sony RX1, 64 GB card (Class 10 rated at 94MBPS) & external charger. I also bought a Carl Zeiss MC protecting filter (VF-49MPAM) and LCD protector (PCK-LM15) from Adorama. Along with it Sony offered me a leather carry case (LCJ-RXB/B) free-of-charge. The leather case is a delight and I can already see some RX1 owners going green.
All this has come to me as a real gift for taking my photography to the next level. I have spent a good time with my little tank now and here are some of the notable experiences I've had with this lovely camera of mine :)
The Camera Handling & Grip
It is pretty compact for my hands. I'm still getting used to the grip. The Nikon D80 was hand-in-glove. But then I love to carry RX1 and not the D80. Also the micro-USB feels rock solid and the male connectors just snap in at once making a clear distinct and reassuring sound. But having worked with these delicate machines I know there will be a day when things will be loose. Metal is malleable. And it's a little overhead to unscrew the leather case to connect the camera but I do it anyways. I have to take the camera out of the leather case to take out the card, battery or even charge/connect it to the PC. I'd definitely want to carry it only with the lower-half part and get rid of the top/front half. I bought a charger separately which I use to charge the battery while I pull the card out and copy over the data.
Brilliant Highlight Recovery
It was a busy day when I purchased the RX1. As such I was eagerly waiting for the next day to try it out. It was a bright sunny day when I took the first few outdoor shots and quickly realized that I'm limited to 1/2000 sec. at f/2. Of course I could go a little narrow on the aperture but having used an f/2 for the first time I realized 1/2000 sec. is not the best combination for a sunny day. The shutter does go up to 1/4000 but you have to set an aperture narrower than f/2 for that.
In case you find yourself limited by the shutter speed on a bright day and you really need f/2, the RAW files of the RX1 allow you some great highlight recovery that (almost) makes up for the overexposure. Check out the sample of highlight recovery for yourself.
Revisiting The World Of Macro & DOF With RX1
In the first few days of shooting with the RX1, I was left scratching my head and missed my 18-200mm. It takes some great composition skills and a creative eye to look for the photographs. It was then that I realized that no-zoom forces you to work the shots and accentuates the artist in you.
Initially, I cheated by using the macro mode on the RX1. When you shoot macro, you really are trying to draw viewer reaction by showing something unusual, not necessarily a better composition etc. but by something that is unseen or shot from a creative perspective.
Though after a day or two I got the hang of it and took some normal shots. I was especially impressed by the quality of DOF the camera offered me. And one rainy evening I thought of using the superb DOF to my advantage by making bokeh the subject of my photograph. I set the camera to macro mode and focused the closest for a distant light to get the maximum defocus and here is the result:
Straight From The Camera Vs RAW Editing
All these years of shooting with D80 I've become a fan of Capture NX2. I've never opened NEF files in anything else (I tried but the exposure/color curves were way wrong. I always got the true colors with Capture NX2 and no way would I waste time with anything else when NX2 did it right straight out).
Sony's Image Data Converting on the other hand is an abhorring piece of RAW software. With the majority of in-camera settings missing, it completely defies the purpose of shooting RAW. I don't trust third-party RAW editors for proprietary RAW formats. So for RX1 I use Sony's IDC and export as 16-bit TIFF for further processing. I have to re-start the conversion every time it crashes. I hope Sony fixes the crashes and makes it more feature-rich else I'm not going to be using Sony again.
While I'm upon the subject of processing, the image quality from the captures of the RX1 is so great that I really have to struggle to find ways to polish the images any further. The RX1 has given me some shots that are truly insane and I never expected a camera to be able to do this.
Other Remarkable Features Of RX1
I've always had to be careful with the alignment with D80. With the RX1, I just set it to show the virtual horizon and the rule-of-thirds grid and shoot to glory.
Another great thing about RX1 is the ability to simulate the final image as soon as you press the shutter half-way down. This gives me a good preview of what kind of a result will I land.
With this camera in my hand, I'm falling in love with shooting black-and-white. And I love to reach the exposure compensation which I confess I never used too much earlier.
Even with all the praise and compactness, I find that I really behave differently with a $2800 camera. So far I've never allowed it to hit any surface and I hope things stay that way. But it's only a matter of time. I tend to be extra careful with this little tank and never want to hand it to anyone else. Somehow I feel that this factor gets in the way of me being comfortable and creative with this camera.
The RX1 does some quick movies too. Though there's a lot of fretting over the video quality, this comes in real handy as I can now just leave back my camcorder. I did hit the movie record button once by mistake. This camera needs hands that make love to this camera without pressing the wrong buttons.
I'm not sure if it's just me but I find the AF points a little disappointing. Not that I'm complaining of the AF speed (I've gotten used to the AF speed of the D80 which again uses contrast based AF). I'm not confident if it work this way, but the point is that I found the Nikon to give priority to people's faces or pick up the sharpest.
The Pros, Cons and More
Before spending the money on the RX1 I did extensive research on it and read a lot of reviews. I knew I'd need spare batteries, especially more than one since my little tank would only deliver a 100+ shots on a single charge. The spare batteries are not available in the market yet and therefore, I had to cut down on the sleep-timing for the LCD display.
With the battery rated to shoot about 100 shots per charge, there's no way I can play/toy around with the settings and get familiar with this stuff. I'm not even confident if this is going to last me a few hours of an outing.
As such, I don't really plan to use this camera on continuous shooting mode. This camera is more about thoughtfully composing each shot than about candid real-time child portraits or marriage photography etc. Also each RAW file is about 24MB and I don't have the budget to buy a RAID-enabled hard drive anytime in the near future. I also forbid shooting in continuous mode because the camera gets warm after an hour or so of frequent shooting (a shot every 2 seconds). And like I said earlier, RX1 is only for the one who knows his stuff, you have to be decisive about the utility of this shot-gun.
The lens filter that I ordered was branded Carl Zeiss. It though felt like cheap material and I could see some fine artifacts on the surface diffusing and reflecting colorful light in all the directions.
The experience of shooting without a viewfinder is funny. Something feels missing when I don't have the viewfinder to stick my eye against and compose. But in this case I really needed something that would allow me a wider angle of view, real-time so that I can hold the camera high or low and just shoot. I can't do that with my D80 (another point where this is an unfair comparison). But RX1 helps you to experiment with different angles and perspectives by losing the viewfinder.
Is the camera — Sony RX1 really worth it?
Nobody can answer that question for you. The RX1 is a specialty package and it's features all mean different things to different photographers.
I bought it for it's compactness and it's ability to replace my DSLR. I was willing to compromise with the zoom / lens flexibility but the 35mm f/2 more than makes up for it.
The RX1 gives me absolutely best quality for images (that's the area where I can't accept any compromises). I see the fixed lens more as an opportunity to grow my composition skills and the ability to imagining and "finding" a photograph happening somewhere. That can only happen if I can get out of my comfort zone, carry the camera at all times and shoot good compositions without any compromise on image quality.
I paid for it and I'm absolutely in love with the RX1. For now it's difficult for me to go back to D80. But that's my primary camera when I need the reach of 18-200mm. As for the rest it's RX1 (or until I have enough money to land something that can take the Nikkor AF DC-NIKKOR 135mm f/2D). And here comes another superb shot straight out of the camera.
Should You Buy Sony RX1 Or Wait?
Well that's a tricky question. The days of full frames are finally in. The developing trend that I see is that the newer cameras are getting rid of the optical low-pass filter. The RX1R was launched on the same lines even before this review was complete. As the pixel count goes higher, so does the pixel density, image detail and the desire to get rid of the anti-aliasing filter.
I have my own doubts on the claims that full-frame sensors hold the light better because of the larger photosites (where is that larger photo site when you are shoving in 36 MP into the sensor). Most of the image quality is not because the sensor is full-frame but is purely based on the technological advancements in the newer sensors.
Today's full-frame/FX sensors are only as capable of holding the light as their APS-C/DX counterparts of the same generation. And that's because the pixel density is essentially the same. The full-frames have a larger sensor area to allow larger photo-sites. Instead of keeping the pixel count low and allowing bigger photo-sites the manufacturers instead use up this area to push in extra pixels and push up the megapixel race even further.
But every time you invest in a camera you have to realize that technology grows old the moment you get it in your hands and you have to take this bit with a pinch of salt (think RX1R). So it's completely your take to invest in it or not. I am very happy with mine. You can check out the pricing, features and camera specs here. Do send in your thoughts on the RX1.