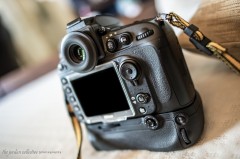 We receive a lot of queries asking for that one best camera for everything. A seasoned professional will know there's no one camera that's good for everything. Here are our picks for the latest available DSLRs in the market. We'll keep this list updated in the future and if you have a suggestion or a camera you want to include here, feel free to comment.
Canon EOS 5D Mark II

EOS 5D MarkII is an excellent full frame DSLR. This 21.1 megapixel camera, was the first digital camera to be used for an official U.S. Presidential portrait. Ranging somewhere between $2,398.00 to $5,919.00, this professional camera supports plethora of features for a pro photographer.

Nikon D5000

Nikon D5000 is an awesome DX frame DSLR. This 12.3 megapixel camera comes with automatic correction feature for lateral chromatic aberration. This mid-range DSLR costs $629.95 approx. It offers an electronic rangefinder which can be used to manually adjust focus with any kind of lenses.

Canon EOS 550D

Canon EOS 550D features a new wide-screen (3:2) LCD panel and has an improved button design. This 18 megapixel camera and costs around $800.

Nikon D90

Nikon D90 is a mid-range DSLR. It was one of the first camera's to feature HD video capture with live view. This 12.3 megapixel camera. The approximate cost of this DSLR is around $900.

Canon EOS 7D

Canon EOS 7D provides the real high definition image quality. This 18 megapixel camera is unique as it provides an optical penta-prism viewfinder with 100% coverage and electronic live preview. This low cost camera is simply irresistible.

Nikon D700

If you can buy this, nothing beats it. Nikon D700 is on our wish list — featuring a full-format sensor and one of the top cameras from Nikon it's worth its price (approx. $2400) and highly recommended.
Which one is your favorite?