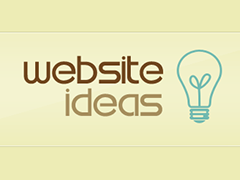 Do photographers need a website? There cannot be a better answer to it then a YES! A website is a must for any business. It is a primary requirement in today's digital world to own and maintain a website for your business; photography business is no exception to it.
It is but a small window that opens up the world of opportunities — the opportunities to establish online identity, to promote your services, to get more clients and most important — to make money.
Do you still have second thoughts about having a website? Check out this list before making a final decision.
To Stand Stiff In The Competition

For every business, the need of the hour is to stay ahead of its competitors. And in this era of digital promotions and increasing competition for online presence, having a strong functional website is a must to knock down your competitors.

For A Professional Web Presence

Most of you might be thinking that our online identity is flourishing through Facebook, Twitter, Google+, Flickr and we are earning well from the stock photos hosted at Shutter Stock and iStockPhoto. Do we still need a website? The answer is absolutely a Yes! Even though you already have a strong social presence, it is not building a professional image and branding for your business. All these sources of online presence are casual. To make your brand stand out of the crowd with a professional identity, you definitely need to invest in getting yourself a true gift of online promotion — in  the form of a website for your photography studio — your online address.

It's All About Business Growth and Making Money

Your website is a perfect online marketing tool. I know you have already heard herds speak of it to sell the web design services. But it is a established fact. Your website is actually a perfect online marketing tool for your business. You can sell exclusive prints, offer high quality Photoshop actions, publish and market your photo-books, host & promote workshops alongside getting more clients through this online venture. However, you will have to work hard on your website's marketing strategy so that your website can work harder to get you more business. After all, it's all about making money :)

To Diversify Your Source Of Income — Get Some Passive Income Home

Getting more clients is but one way to grow your business. It requires your active participation in the entire process — interacting with clients, arranging the photo-shoot, professionally finishing the photographs and delivering quality work to your clients. But other than that you can invest a little time and effort in some sure shot ways of earning through your website — like offering premium content on the photo-blog, promoting the Photoshop actions and Lightroom presets bundles, selling stock photos and more. All these avenues allow you to reap the benefits for the long time to come. Get the ball rolling so that your website start making some decent money for you.

For Selling Stock Photographs And Getting Paid For It In Full

When you don't have your own website, you look out to stock photography websites for selling the images. In the process, stock photography websites take away a huge part of the income made by your images and you're paid just about 30-40% of the earning as a commission. Why face such a loss? Step ahead and invest in a website to direct all your hard earned money to your own pocket. Any good website platform, be it Photoshelter, Pixpa, Wix.com or WordPress.org can help you get started at the earliest. Though I personally think WordPress has its own benefits, the choice is all yours.

For Strengthening Your Social Image

Your website is an online brochure for you. A simple website with just the mention of your services, an about us page and contact info can also get you to the fore-fronts of the online world. You can actively integrate your Facebook fan page, Twitter tweet board, LinkedIn profile and the Flickr photostream to your website. You can directly broadcast the information and share the images on social media sites directly from your website. Your website armors you with the power of managing your online presence on multiple platforms from one source itself — your website.

To Promote More, Sell More

When all the above fall in to the place, you are all set to hit the jackpot! Promote your services, content, photo-products, images, ebooks, albums on social media sites alongside the website. This way you actively promote your business on multiple platforms and generate income without putting in much effort.

For A Better Client Interaction

Your website offers custom solutions to your clients. Facility to connect with you & book the schedule online, ability to view, finalize and proof the photographs of the special events sitting at home, option for ordering prints, etc boasts the client's confidence in your services.

To Gain Visibility Round The World

The benefits of having a website does not end here. It has more for your business — having a website improves your business and brand's online visibility. The users can Google you from any corner of the world and learn about you and your services. And thus get you more business from any nook and corner of the world.

To Give Back To The Community — Share Your Knowledge, Ideas and Talent

The creative artists learn a lot from the fellow artists. And your website can serve as an appropriate platform to give back to the community, probably by running articles and write-ups on valuable tips, trick and techniques. This step helps in building your authority as the photographer too!
What do you think? Does your photography business need a website?